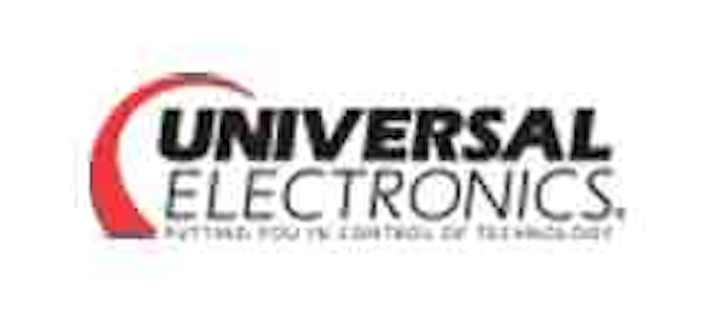 At IBC2018 in Amsterdam in September, Universal Electronics (NASDAQ:UEIC) will be showing its latest smart home products and demonstrating solutions designed to bridge the home entertainment and connected home ecosystems, including the use of voice remote control front ends to connect all devices throughout the home wirelessly.
UEI will show its "Designovation" concepts, which focus on the consolidation of home entertainment, the Internet of Things (IoT) and the smart home.
Concepts VOTA and WAKE will be among the products demonstrated for the first time at the show. The products are intended to bridge home entertainment with the smart home by combining traditional voice remote with smart speakers, as well as addressing privacy concerns relating to non-intrusive occupancy and user detection.
Both concepts have evolved from the push-to-talk voice technologies deployed in mass market. VOTA's raise-to-talk technology senses when it needs to listen and respond to the user to carry out TV commands, as well as supporting "handfree" voice by placing the remote upright on the coffee table and detecting when it needs to go into its idle and privacy mode, by being placed horizontally.
WAKE, UEI's integrated assistant, is designed to act as the 'ultimate smart controller'. It runs on two-way communication that responds to questions. Integrated into a smart home setup, it combines entertainment, personalization, security and energy, including automatically adjusting the temperature according to the weather outside.
"These are interesting times for UEI," said Vice President Sales - Subscription Broadcasting, Kuldip Singh Johal. "The connected home is not just emerging, it has arrived. In fact, this year, we expect revenues from home automation products and technologies to reach more than $130 million, and this bodes well for our long-term plans."
"In light of this, we embarked on a major technology and product initiative, utilizing our success in creating innovative and intelligent AV system control products, to create a new hardware, software and services platform to bring together smart home functionality and AV control into a simple unified experience."