UEI Buying Smart Home Outfit
Universal Electronics (NASDAQ:UEIC) has entered into an agreement to acquire certain assets of smart home technology vendor RCS ...
May 4th, 2017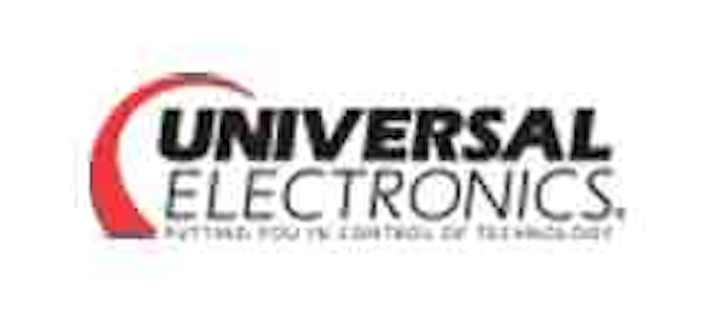 Universal Electronics (NASDAQ:UEIC) has entered into an agreement to acquire certain assets of smart home technology vendor RCS Technology, which designs and manufactures energy management and control products for the residential, commercial, and hospitality markets.
Through the acquisition, UEI, better known in the cable industry for its video remote controls, intends to use the acquisition to expand its portfolio of home sensing, monitoring and control solutions to include programmable communicating thermostats (PCTs), advanced HVAC controls, energy monitoring and control devices, gateways, in-home displays and user interfaces.
"RCS represents another important step toward our goal to be the leader in control and sensing technologies for the smart home", said Paul Arling, UEI's chairman and CEO. "This acquisition builds on our existing business with original equipment manufacturers in HVAC, giving us an expanded capability in delivering traditional and wireless thermostats, room air controllers, and wireless remotes to customers such as Daikin, Fujitsu and Panasonic. The addition of RCS brings new smart thermostat, sensing and monitoring products to our international market through our global sales, manufacturing and distribution channels."
RCS supplies smart communicating thermostats to original equipment manufacturers, including HVAC manufacturers as well as companies in security and home automation such as ADT and Nexia Home Automation Systems.
"Our growth has been driven largely by a focus on quick development for accelerated time to market, using local, responsive engineering design and production teams, as well as a broad product portfolio including Z-Wave, ZigBee and WiFi technologies," said Michael Kuhlmann, RCS president and CEO. "UEI's leadership position in its current markets, as well as its global development and manufacturing footprint, will give us the leverage we need to build market share in a growing and exciting segment of the IoT space."
The purchase price will be approximately $9 million in cash plus incentive-based cash consideration to be paid over the next five years. RCS' acquired assets include product lines, inventory, intellectual property, engineering and development resources, sales and distribution relationships, and other assets used in its communication and smart thermostat business.
UEI intends to operate the acquired business as a wholly owned subsidiary and market its products and services under RCS brands and its trademarks.