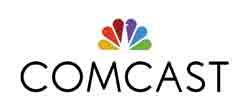 At the Smart Home Marketplace at CES 2017 in Las Vegas, Comcast (NASDAQ:CMCSA) announced a partnership between Xfinity Home and Zen Ecosystems, the manufacturer of a connected thermostat that is integrated with the Xfinity Home ecosystem and part of its family of core devices. The integration is another step toward the relaunch of EcoSaver technology to help Xfinity Home customers automatically reduce energy usage with real-time weather analytics to optimize a home's heating and cooling efficiency. According to the National Academy of Sciences, heating and cooling account for about 39% of total energy use in a typical home.
"At Xfinity Home, we are always looking for new ways to delight our customers and add value to our services," said Daniel Herscovici, senior vice president and general manager of Xfinity Home. "We are eager to unveil a new home energy management service soon, fully integrated with Zen Ecosystems, that will redefine what customers expect from their smart home services. When we relaunch EcoSaver in the spring, our customers will be able to transform their smart homes into greener homes, while continuing to help them save money on their monthly energy bills."
James McPhail, Zen Ecosystems CEO, said: "Comcast has laid the foundation for the smart home by delivering world-class connectivity to tens of millions of people across the nation. Together, Comcast's Xfinity Home and Zen Ecosystems make ideal partners on the journey to help consumers easily turn their homes with connected devices into smart homes all manageable on one platform - the Xfinity Home platform. The Zen Thermostat is connected and intuitive and will help Xfinity Home customers better manage their heating and cooling system at home through Comcast's EcoSaver technology."
Comcast continuously expands its Xfinity Home business by integrating third-party devices such as August Smart Locks, Chamberlain MyQ garage controllers, Lutron Caséta wireless controllers and dimmers, and thermostats. Comcast also recently announced new lighting partnerships with Sengled and Jasco and more partnership announcements are expected in 2017.
In other Xfinity Home news, Cirrent announced at CES that Comcast plans to include support for ZipKey in its recently announced whole-home networking solution. Xfinity Internet customers will soon be able to connect ZipKey-enabled consumer electronics products automatically and securely to their broadband networks without entering network names or passwords. ZipKey technology is intended to give any device an automatic and secure WiFi connection instantly, right out of the box. Manufacturers of connected products can ZipKey-enable their products using a set of software components available from Cirrent.
Comcast expects the new home networking solution to be automatically enabled in the first half of 2017 for the approximately 10 million existing Xfinity Internet customers who have a compatible Xfinity Wireless Gateway.