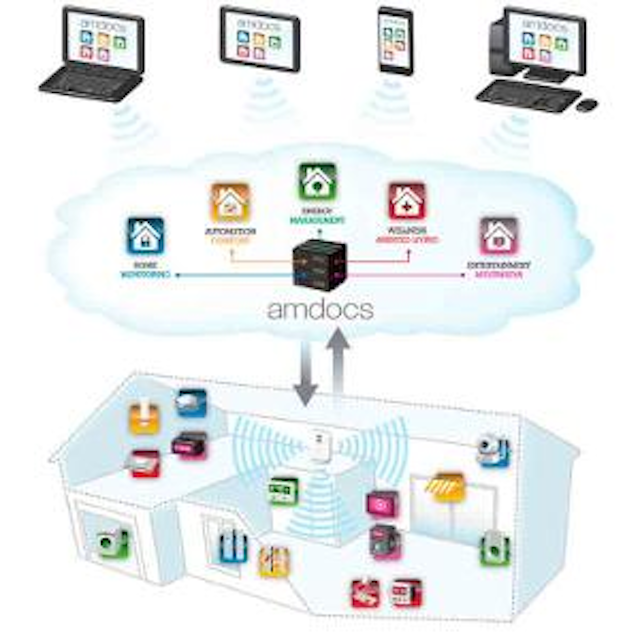 Amdocs
announced the launch of two new solutions for operators wanting to enter the connected devices market, Amdocs M2M (Machine-to-Machine) and Connected Home.
The Connected Home solution is cloud-based and designed to enable service providers to launch pre-packaged home and business services such as remote security, energy, health and multimedia. The out-of-the-box services are intended to reduce service provider development times and back-office investment costs such as service on-boarding, inventory control, billing and customer care. Amdocs Connected Home solution can be integrated with existing business and operational support systems (B/OSS) and core network elements.
The M2M solution is a pre-packaged, pre-configured end-to-end solution designed to allow service providers to onboard and support partners offering M2M applications such as smart utility meters, connected electrical vehicles and connected wellness. The real-time solution can support multiple dynamic business models including converged, prepaid and postpaid and complex M2M value chain. It also features predefined, configurable partner templates for tariff plans, business processes, access profiles and user-interfaces.