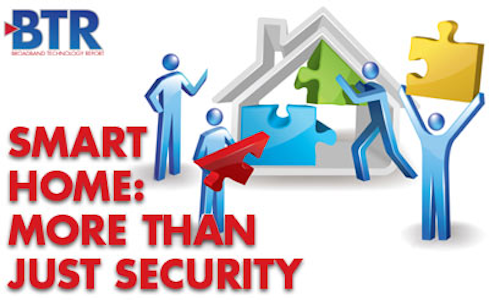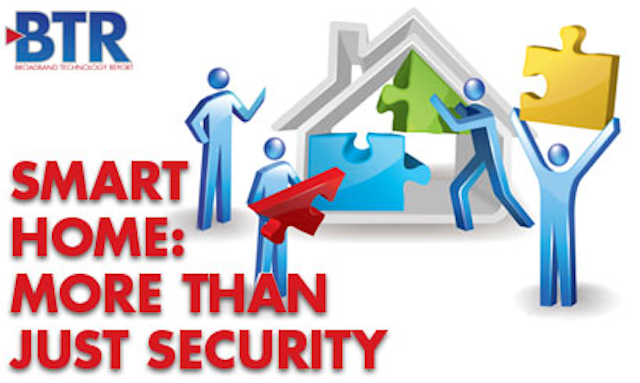 Comcast's Xfinity initiative has changed in a subtle but significant way.
Xfinity
started as a home security business. Gradually, however, its vision and mandate broadened. Now, the company is threading the potentially lucrative needle of home security and home automation.
Though security and automation overlap, they differ in small but important ways. "[The name] Xfinity Security was a good indicator of how we felt about the space when we launched the business in 2010," said Bill Horrocks, the vice president of product management and security for Xfinity Home. "What we found during the last 18 months is that people's understanding of energy management and automation has grown fairly dramatically, and we migrated the product name from Xfinity Home Security to Xfinity Home."
Bill Ablondi, the director of smart home strategies for
Strategy Analytics
, said drivers of home automation include the increased penetration of broadband, the proliferation of smartphones, and the increasing ability and willingness of people to use the Internet to manage their lives. "We believe there are a number of motivations that are enticing consumers to look at smart home capabilities," he said.
This suggests that the mophing of Xfinity Home Security to Xfinity Home is far more than a name change. The company now offers non-security services such as temperature and energy control. Horrocks would not release subscriber numbers, but Comcast did provide a list of areas in which Xfinity Home is available. The service, which launched in June 2010, seems widely penetrated in the huge Comcast footprint. A spokesperson added that more areas will be added on an ongoing basis.
The potential of home automation services is great, and the cable industry's positioning to take advantage is another example of the power of the ubiquitous coaxial cable and local network infrastructure, the gifts that keep on giving. In this case, the industry is doing something that can be both exciting and a bit tricky: It is simultaneously trying to gain market share in the existing and competitive home security sector and using the same basic technology to take control of the nascent home automation business.
At the end of February, Comcast and a company called
EcoFactor
announced a partnership in which users of Xfinity Home can have their heating and cooling automatically optimized. The innovation is that the EcoFactor gear requires nothing on part of the subscriber, said EcoFactor CEO Roy Johnson. A communicating thermostat provides conditions in the home, which are combined with outside conditions that EcoFactor gets via consumers' zip codes to optimize settings.
Johnson said energy management is one of several services offered by Comcast. That, he said, differentiates it from utilities primarily interested in the energy piece. He sees this as evidence that Comcast understands the potential. "Comcast has been working on this for a long time," Johnson said. "My impression in every conversation I've had with Comcast is that it's a big deal for them, and they have gone to a lot of effort to be lined up to do a great job with this."
The desire to get into this sector is reaching to smaller operators. Dan Lehman, the director and general manager for security monitoring and automation for
Comporium
, said the home automation business is a good one for cable operators of all sizes. "Over the last 12 months, it has come to the point where operators know they have to offer home automation," he said. "In the prior 18 to 24 months, they were looking at it as a possibility. It's been a big transformation."
In addition to be an operator itself -- Comporium has about 60,000 subscribers in three systems in North Carolina -- the firm plain-labels a turnkey home automation system made by a firm called iControl to tier 2 and 3 operators. Lehman said that, as usual, the larger cable operators "plow the road." Now, he said, smaller operators are seeing that home automation services are an increasingly important offering.
The key realization is that home security is a nice but limited business. The general opinion in the cable industry -- one expressed by Lehman -- is that the home security business has been around for a long time and never has risen beyond about 20% penetration. However, a good portion of the other 80% would be interested in cutting-edge home automation services. Security, for them, would be a nice add-on. This could enable the security-specific segment to finally break through the 80% ceiling.
Comcast is not alone among the bigger operators. Bright House Networks, Rogers and Time Warner Cable also are offering services, Ablondi said. Security, he said, was the "entry point" for service providers in the United States. Follow-on offerings will include energy management and the ability to centrally control entertainment on site or remotely. Sophisticated home heath monitoring -- featuring such things as bio monitoring of at-risk groups such as seniors and heart patients -- is down the road, he said.
Carl Weinschenk is the Senior Editor of Broadband Technology Report. He can be reached at carl@broadbandgear.net.