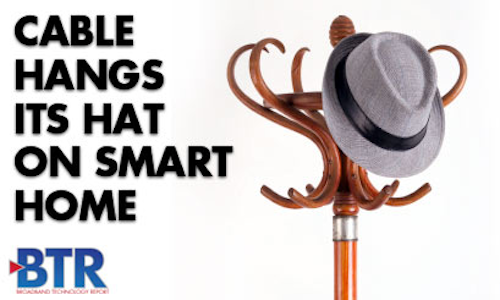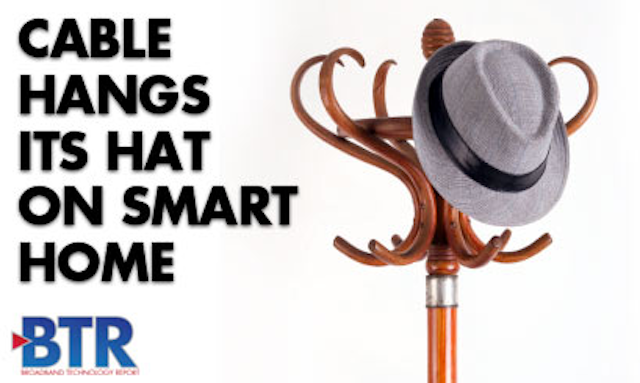 Home security and automation - two families of services that overlap - are maturing at a breakneck pace. What seemed like over-indulgent pie-in-the-sky optimism has given way to real deployments and more expansive planning - with no break in the sense of optimism.
Home automation has been around for years. Traditionally, it was at two extremes - either do-it-yourself projects or heavy duty initiatives, such as contractors baking coaxial cables into new homes. The emergence of service providers to offer what could be described as "home automation light" is sparking a round of growth.
ABI Research
predicts that about 170,000 homes were served worldwide by cable and telephone industry home automation and security services in 2010. The firm expects that number to grow to 8 million by 2016. The telephone industry is expected to grab 70% of that market, ABI suggests.
The concept driving the growth is similar between tier 1 operators such as
Rogers, Comcast, Time Warner Cable, Bright House
and smaller tier 2s and 3s, though the way in which the services are structured on the business side differ.
There is a twofold gain: Now, home security is one module in a home platform that draws equally, along with non-security services, from the technology that is available. It also is important to recognize that the functionality can be tailored to specific demographic or interest groups.
On one level, the basic definition of home security includes what used to be bells and whistles. This includes such things as video cameras and automatic generation of text messages and alerts according to rules written by the home owner.
This is important beyond just the attractiveness of the services themselves. The basic platform now can be extended horizontally to areas outside of security. For instance, the same basic video cameras that watch for thieves can monitor seniors' apartments in an adult community in Florida or teen parties in a younger household. The text messages that say a window has been broken can warn middle-age kids that their elderly parents haven't opened the bedroom door or a grade school kid has arrived home safely and locked the door.
The major vendor to the cable industry is
iControl
. Ian Pattison, the vice president and general manager of Rogers Smarthome Monitoring, said the major operators are using the iControl converged platform, which allows the fluid addition or ending of services. Pattison said the operators share a roadmap and work from the same codebase.
Rogers
(TSE:RCI.B)
, Pattison said, is offering an English-language version of its service in its Ontario region, which represents about 88% of the operator's footprint. The operator just introduced and a la carte approach in which subscribers can eschew Rogers' central monitoring station services. Next up is a French-language platform for Ontario. Pattison said subscribers in the coastal Atlantic region are asking for the service, and the sense is that the operator will comply, though Pattison stopped short of making an announcement to that effect.
The focus of the industry on the iControl platform is significant because it essentially pools the developments and advances made by each operator. Updates are available to all participating operators and can be offered to their subscribers at their discretion. For instance, Pattison said, Rogers recently sent an over-the-air update that added a couple of upgrades to the service. Those updates would be available to the other MSOs as well.
The major player in the U.S. market is, as always,
Comcast
(NASDAQ:CMCSA)
. Mitch Bowling, the MSO's senior vice president and general manager of new business, is bullish. "We are very pleased with the momentum we are seeing," he said. "The reaction has been very positive. People really enjoy the product and score it very well on surveys .... We are very pleased with how things are going."
A particularly compelling element of the home automation space for operators is that it has almost unlimited growth potential in two ways. One is that services can be tweaked according to the character of a community.
To sense where the other element of growth will come from, all anyone has to do is look at the
Apple
App Store,
Google
Play or any other app store. The smartphone companies introduced a powerful platform and invited talented people to develop uses for it. The same can happen in the home automation market. "The platform will continue to grow," Pattison said. "We have a rich 18-month roadmap in terms of software features and functions."
This is not just a game for the big operators. iControl also is a player among smaller operators, albeit it a bit indirectly.
Comporium
, which operates three systems with a total of 60,000 subscribers in North and South Carolina, also is a reseller of iControl products. As is the tendency with mide-tier and smaller operators, Comporium offers home automation as a managed service, said Dan Lerman. The company is in tests with operators on home automation projects. Lerman said he expects three or four announcements during the next three months and a total of 10 to 12 by the end of the first quarter of next year.
Carl Weinschenk is the Senior Editor of Broadband Technology Report. He can be reached at
carl@broadbandtechreport.com
.