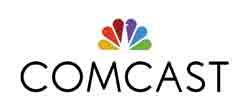 Comcast (NASDAQ:CMCSA) plans to add a new set of third-party devices to its Xfinity Home smart home platform. The Chamberlain MyQ garage door controller and NETGEAR Arlo security camera will soon be able to be managed and controlled on the Xfinity Home platform.
"While there are more connected devices available than ever, consumers continue to struggle with the best way to make them work together," said Dan Herscovici, SVP and general manager, Xfinity Home. "We're going to aggregate the best home automation and security features and bring them together in one common, easy-to-use and seamless experience. We're excited to partner with best-in-class manufactures like Chamberlain and NETGEAR and look forward to adding them to our Xfinity Home platform."
Chamberlain's MyO is designed to let customers monitor and control their garage door from virtually anywhere via the Xfinity Home smartphone app. The same will be true with NETGEAR's Arlo, a wire-free camera that can be mounted inside or outside the home, that allows customers to record and view live HD video during the day and at night.
Comcast expects MyQ to be integrated later this month and Arlo by early next year.