Nokia upgrades whole-home WiFi solution
Nokia (NYSE:NOK) is introducing several upgrades to its in-home WiFi solution to maximize performance and simplify network management ...
Feb 26th, 2018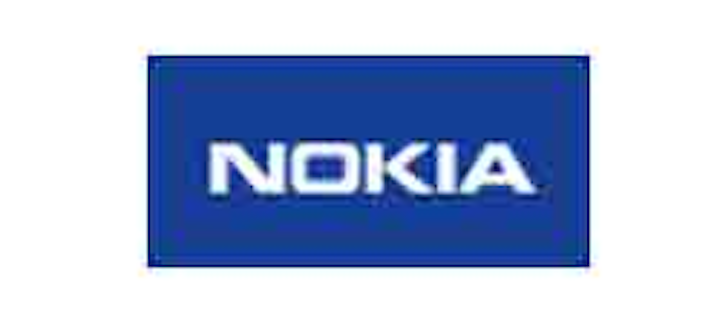 Nokia (NYSE:NOK) is introducing several upgrades to its in-home WiFi solution to maximize performance and simplify network management. The new solution expands Nokia's portfolio with meshed WiFi gateways and beacons, delivers a new WiFi Home Portal for service providers, introduces a mobile application for users and provides new software functions and analytics.
Specific upgrades include:
Extended portfolio with meshed WiFi solutions that include a range of gateways and beacons - WiFi access points that consumers can install throughout the home to create an intelligent mesh, extend coverage and boost performance. Beacons guide each device to the nearest or fastest access point to ensure an optimal path through the network.
Software enhancements to upgrade selected existing gateways in the field to support meshed WiFi networking capabilities.
WiFi Home Portal for Service Providers - Providing a single screen, holistic view of a user's in-home WiFi network, allowing service providers to manage devices, identify and resolve issues or upsell new services.
New software and embedded analytic functions that compile insights on the network, devices and interference sources to automatically self-heal and optimize the WiFi experience. This includes algorithms that automate band and channel steering and create full in-home coverage with roaming capabilities without service interruption.
End-user mobile application - Delivering an interface that provides a visual representation of the WiFi network including a heat map to locate and manage dead zones and identify the right place to add new access points to fill coverage gaps. Customers can also access device lists and management capabilities to create guest networks. The application gives users access to an array of self-install, network care and troubleshooting capabilities.
Federico Guillen, president of Nokia's Fixed Networks business group, said: "For many users, the concept of WiFi and broadband access are synonymous, putting many service providers on the front line of customer complaints if WiFi performance is impacted. Depending on the tools available to service providers, this can become either a business challenge or an opportunity. Nokia's enhanced in-home WiFi solution is unique in that it addresses the customer need for a better WiFi experience while providing service providers with the tools and visibility they need to quickly resolve issues, enhance customer loyalty and create additional revenue-generating opportunities."
Nokia will be showing its whole-home WiFi solution with integrated Unium software at Mobile World Congress 2018 in Barcelona.