ADTRAN launches residential WiFi solution
ADTRAN (NASDAQ:ADTN) has announced a cloud-managed whole-home mesh WiFi solution intended to provide ubiquitous coverage ...
Apr 17th, 2018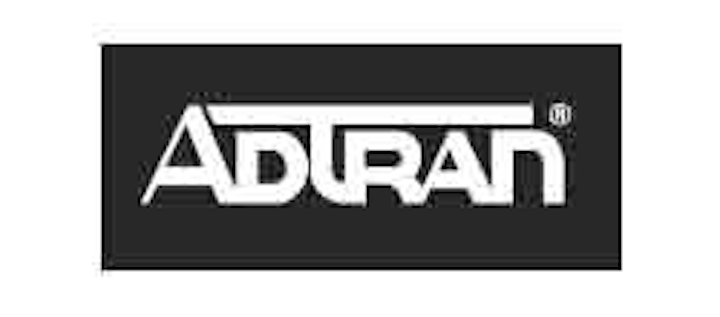 ADTRAN (NASDAQ:ADTN) has announced a cloud-managed whole-home mesh WiFi solution intended to provide ubiquitous coverage, automated WiFi performance enhancements and improved security.
"Consumers will see a dramatic improvement in how their WiFi performs throughout their home - WiFi that just works," said ADTRAN WiFi Technology and Strategy Manager Ken Fernandes. "We're bringing ADTRAN's proven enterprise-class technology to resolve new challenges in the home around coverage, interference and capacity."
ADTRAN's solution includes the SDX 810-RG and 810-AP. Features include:
Zero touch deployment
Platform for machine learning to maximize performance and adapt to the environment
Dynamic steering to connect with the best available signal
Air Time Fairness for a "fast lane" for newer devices
Mosaic Suite tools to automatically provide security updates and parental controls
"Solving residential WiFi issues has become a priority for service providers selling higher bandwidth subscriptions, as WiFi is the primary means customers judge the quality of their broadband subscription and service provider," said IHS Markit Technology Principal Analyst John Kendall. "Consumers expect their WiFi to work everywhere, and work well. Deploying whole-home mesh networking with dynamic steering is a good way to ensure a seamless WiFi experience for the consumer. Further, the ability to self-diagnose to proactively resolve issues and self-optimize the home network can be powerful tools to reduce both churn and operating expense."
The new whole-home WiFi solution is part of ADTRAN's Mosaic Subscriber Experience Suite.
In other ADTRAN news, the company recently expanded the Mosaic Subscriber Experience Suite by adding two new applications designed to give service providers network and subscriber intelligence, as well as remote in-home device management.
The software applications include Mosaic Subscriber Insight and Mosaic Device Manager. Mosaic Subscriber Insight is designed to personalize the subscriber experience through a network intelligence tool intended to improve business operations, drive new service adoption and increase customer loyalty. Mosaic Device Manager is designed to streamline the subscriber experience through a device management tool that lets service providers monitor and maintain in-home customer devices and WiFi networks remotely.
"Our enhanced Mosaic portfolio enables service providers to meet the ever-increasing expectations of the ultra-connected customer, who expects a seamless experience whether at home, work or on vacation," said ADTRAN Subscriber Solutions & Experience Portfolio Management Director Jeremy Harris. "These innovations help provide analytics, lower costs, gain visibility to subscriber behavior and build customer loyalty - everything needed to thrive in a competitive marketplace."