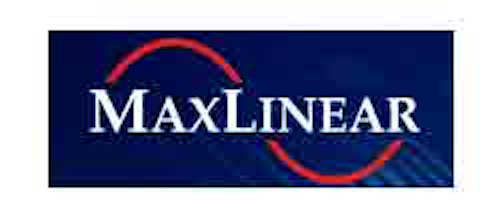 At CES 2018 in Las Vegas, MaxLinear (NYSE:MXL) and Geniatech are showcasing NetAerial, an integrated live TV distribution system for home networks.
Targeted at cord-cutters, the NetAerial unit combines an over-the-air (OTA) TV antenna, two ATSC TV tuners and a G.hn powerline network adapter. When connected to a WiFi access point, all connected smart devices can be used as TV receivers. The product can reside inside or outside of a dwelling, wherever the TV signal reception is strongest.
The NetAerial unit receives and demodulates the TV signal. To transmit the signal into the home, the antenna features a built-in MaxLinear 88LX3142/88LX2718 G.hn chipset for powerline communications. At any power socket, a G.hn-compatible converter can connect to a WiFi access point so that the TV signal is either available to all smart devices or transmitted to the home network using a separate router.
The use of the two single-channel MaxLinear MxL692 ATSC receivers allows two different programs to be watched or recorded at the same time, enabling time-shifting of content.
"There's a resurgence in over-the-air TV reception that is delivering some very innovative products," said Will Torgerson, vice president and general manager of the Broadband Group at MaxLinear. "The small size, high performance and low power draw of MaxLinear ATSC and powerline networking technology encourages this innovation, and we're glad to be working with Geniatech on this solution."
The NetAerial streams local free-to-air live TV to smart devices including iPhone, iPad, Android smart phones, Apple TV, Roku Streaming TV and Media Player, Amazon Fire TV and Fire Stick, and Google Chromecast.