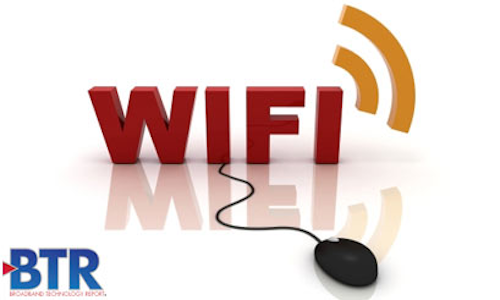 That many homeowners are frustrated by WiFi coverage in their homes is not new. Operators are often blamed when the problem could be the limitations of the technology, speed comparisons with gigabit broadband, or dead spots stemming from the architecture of the home itself.
To alleviate these concerns and help homeowners and network providers alike, the Wi-Fi Alliance has launched a certification program that spells out design practices for the construction industry that are intended to result in whole-home coverage.
The network installation plan includes guidelines for access point (AP) placement to help deliver WiFi throughout the home and in outdoor spaces, including garages and patios. The requirements take into consideration the number of smart home devices expected over the next decade, and the growing data requirement for virtual reality (VR) and simultaneous 4K/UltraHD video streams.
Alliance members behind the certification include home builders, device manufacturers and network operators.
"The things we are doing aren't new concepts in the world of WiFi," said Josh Redmore, CableLabs' lead architect, wireless network optimization. "They are things enterprises have been able to leverage …. It is about translating it into the home environment. Redmore is the vice chairman of the task group at the Wi-Fi Alliance that created the certification program.
While the specifications are proprietary to the Alliance, Redmore explained that they take into account not only physical construction and AP location, but also current and future use cases and Internet speeds.
"We have set a fairly high standard for performance within the specifications," Redmore said. "There definitely is room to grow, (but) this isn't a static program. We expect revisions to happen as new technology appears."
Although the program is focused on new construction of single family homes, the Alliance plans to work on additional residences and plans to investigate where else it can provide services and guidelines for improved WiFi. As for this certification program, Redmore said that a sample home was designed and built according to the specifications.
"It definitely was some of the best WiFi I've ever seen. (The specifications) had a noticeable and profound impact," Redmore said.
Lennar, one of the largest homebuilders in the United States, will begin offering WiFi Certified Home Design this summer as a standard feature of its "Everything's Included" program.
"WiFi Home Design sets an unmatched standard for residential WiFi networks that assures homebuyers that their new home will allow them to enjoy a truly connected lifestyle with smart devices that enhance security and comfort, streaming entertainment, or whatever the future holds," said David Kaiserman, president of Lennar Ventures.