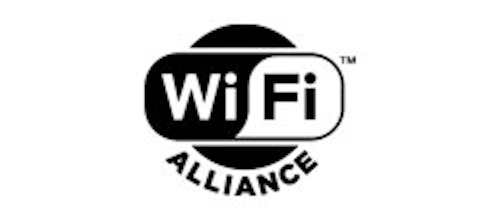 The Wi-Fi Alliance is introducing a certification program for professionally designed, builder-installed WiFi networks to new homes. Wi-Fi CERTIFIED Home Design is intended to bring enterprise design practices for planning and installing WiFi networks to the new home construction industry.
Wi-Fi Home Design provides home builders with an industry-approved network installation plan based on WiFi deployment guidelines. The guidelines define criteria for access point (AP) placement to eliminate dead spots and deliver WiFi coverage throughout the home and outdoor spaces, including garages and patios. Wi-Fi Home Design is intended to enable reliable connections in home environments with many client devices, and also to integrate with connected smart home products including WiFi voice-activated wireless speakers, security cameras, door locks, light bulbs, thermostats, and appliances. Wi-Fi CERTIFIED APs are required.
"We are committed to a great user experience for our WiFi fans in all areas of their lives, and we now bring our expertise in developing certification programs to residential home WiFi network design," said Edgar Figueroa, president and CEO of the Wi-Fi Alliance. "Homes that are certified for Wi-Fi Home Design provide whole-home WiFi coverage with professionally designed networks that are ready for demanding applications."
Companies spanning WiFi infrastructure, mobile device, consumer electronics, smart home, and home building industries worked in the Wi-Fi Alliance to define criteria for Wi-Fi Home Design. The requirements consider the increasing number of smart home devices expected in homes over the next decade, and the growing demand for data-intensive uses such as virtual reality (VR) and simultaneous 4K video streams. Wi-Fi Home Design is also intended to scale to accommodate growth in WiFi devices and high-bandwidth applications.
U.S. homebuilder Lennar has announced that next month it will begin offering Wi-Fi CERTIFIED Home Design as a standard feature as part of its "Everything's Included" program, which also includes smart home technology and wireless entertainment.
"Reliable whole-home WiFi is as essential to the way people live today as central air conditioning," said David J. Kaiserman, president of Lennar Ventures. "Wi-Fi Home Design sets an unmatched standard for residential WiFi networks that assures homebuyers their new home will allow them to enjoy a truly connected lifestyle - with smart devices that enhance security and comfort, streaming entertainment or whatever the future holds."
CableLabs is a member of the Wi-Fi Alliance. Josh Redmore, lead architect for wireless at CableLabs, said: "CableLabs is excited about the rollout of the Wi-Fi CERTIFIED Home Design certification program, as it will help bring enterprise-class WiFi performance to the home. A major focus of ours is standardized Internet service delivery to and throughout the home, and this program gives new Wi-Fi CERTIFIED Home Design homeowners a professionally designed WiFi network."