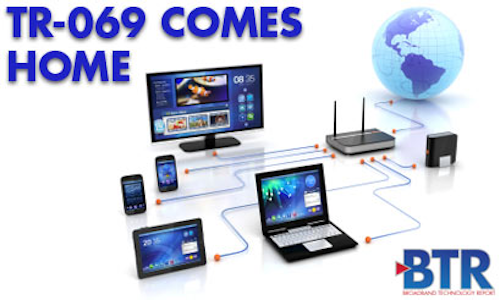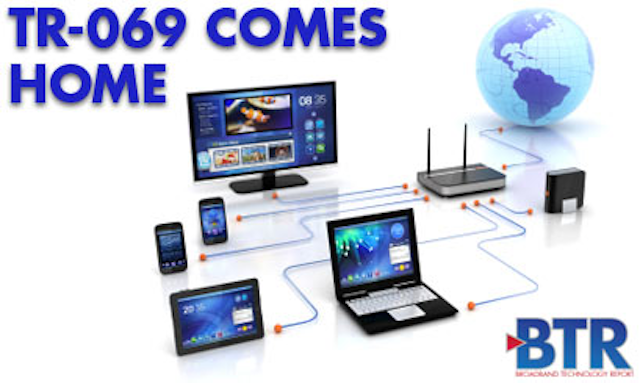 The desire to manage and monitor devices and networks in a way that complements -- and in some ways goes beyond -- DOCSIS specifications is leading cable operators to cozy up to the Broadband Forum's TR-069 protocol.
The cable industry wasn't the first to the TR-069 party. But it is a player now. "In North America, every major cable operator has either selected a TR-069 management platform or is in the process of selecting one," said Joel Pennington, the Head of Global Sales for Connected Home Services and Management and an Ambassador at Cisco (NASDAQ:
CSCO
) for the
Broadband Forum
. He added that managed service providers are making TR-069 a financially viable solution for tier 2 and 3 operators. Pennington founded ClearAccess, which was acquired by Cisco this spring.
DOCSIS protocols enable basic management of the anchor device in the home, be it a set-top box or a gateway. Beyond that, however, there is little that the specification has to offer. The value of TR-069 is providing operators with far more control and visibility over PCs, mobile devices, IPTVs and other CPE devices.
Multiscreen may be the telecommunications equivalent of herding cats. It is an environment in which a broad array of devices, many of which are on the move, simultaneously access an equally wide variety of network assets. It is easy to envision scenarios in which service degrades -- or completely melts down -- because of inadequate monitoring and management. TR-069, experts say, has emerged as a powerful tool in keeping such an environment under control.
The protocol doesn't supersede or replace DOCSIS. Indeed, the jumping off point for cable's involvement in TR-069 was the inclusion of a cable gateway in the DOCSIS 3.0 spec, Pennington said. The data generated by both is harmonized in the auto configuration server (ACS), which is part of the operational support system (OSS) architecture, said Art Lancaster, the CTO of
Affinegy
.
The bottom line is that the old world of offering a very tightly controlled and limited number of services to traditional TV sets is over. That's not a bad thing -- if the industry puts adequate tools in place to handle what comes next. "TR-069 is for what's happening past the gateway, past the set-top box," said Chris Busch, the CTO of
Incognito Software
. "How is the operator ... going to figure out what the user's QoE is inside that premises? [Without TR-069] they don't have a way to do that."
TR-069 is flexible. It can, for instance, be the specialized management layer that will be needed as operators dive more deeply into the home automation sector. It can simplify and extend customer self-fulfillment. It can help manage MSOs' nascent WiFi businesses by providing management capabilities both within homes and in neighborhood clouds. Finally, it can drive efficiency in WiFi roaming between operators.
The related question is, of course, precisely what the protocol does. "TR-069 allows firmware upgrades to set-top-boxes, VoIP phones, IPTVs, network-attached storage devices or anything else," said Lincoln Lavoie, the senior engineer for broadband technologies for the
University of New Hampshire Interoperability Laboratory.
"It can make configuration changes and get performance counters to provide states, such as how many dropped frames and other performance gauges in the home and the access network."
Lavoie added that TR-069 can counterbalance cable's tendency to not have strong telemetry from the field, manage firmware upgrades and configuration changes, and conduct health checks of networks and CPE devices. It also can help manage and monitor the ongoing transition to the IPv6 address scheme.
There is a lot for cable operators in TR-069, and they are responding.There is some uncertainty over which operators are rolling out TR-O69 and which are testing. It is clear, however, that virtually all of the top MSOs are keenly interested in the spec.
Still, the industry is playing catchup. The Broadband Forum and research firm Ovum released a report earlier this month that as of the end of 2011, 147 million pieces of consumer premises equipment were managed via TR-069. Of those, 28.23 million were in North America. Lancaster estimated that less than 10% of those devices were served by cable operators.
"There are different home networking devices that service providers are deploying and retail devices coming in the home," Pennington said. "That causes enormous challenges if the operator doesn't have a solid management strategy. They now have a tool kit for everything -- the devices they deploy and the retail. They also can reduce truck rolls and make them shorter. Those are the opex drivers. Operators also like TR-069 because they can offer new revenue opportunities as well as create a closer relationship with customers."
Carl Weinschenk is the Senior Editor of Broadband Technology Report. Reach him at carl@broadbandtechreport.com.