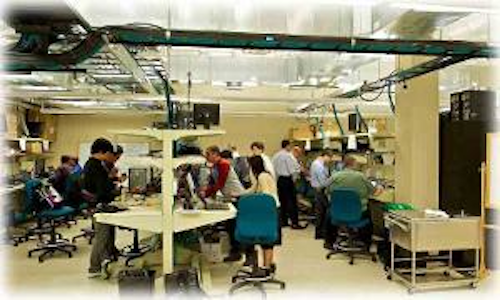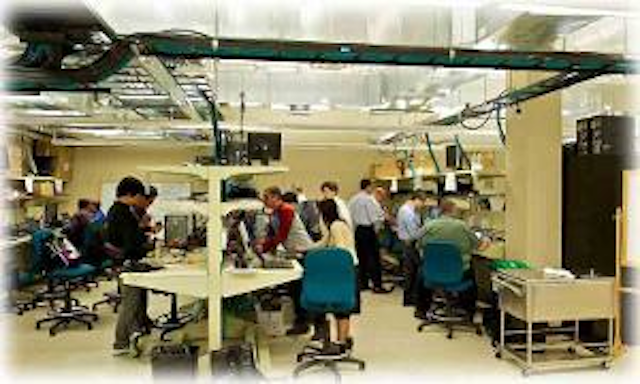 The emergence of three-screen video and the explosion of video-capable mobile devices makes it inevitable that the cable industry will be drawn far deeper into the intricacies of distributing content beyond TV sets. It is a confusing world, both technically and from a business perspective: Myriad vendors -- many of them new to the cable industry -- are providing equipment and services that address parts of this challenge.
The Digital Living Network Alliance
is a consortium aimed at creating some order in this inherently chaotic environment. DLNA is a comprehensive protocol that facilitates the secure exchange of audio and video among compliant devices. The protocol uses the Digital Transmission Content/Protection over Internet Protocol (DTCP-IP) when security and/or digital rights management (DRM) are necessary.
DLNA's membership includes some of the biggest consumer electronics players in the world, and the organization -- which is approaching its eighth birthday -- has generated a good deal of momentum. Director of Marketing Anna Enerio reports the number of DLNA Certified devices grew from 5,000 to 10,000 between the Consumer Electronics Shows in January 2010 and 2011. Currently, more than 70 set-top boxes are DLNA-compliant, according to the organization.
Cable and DLNA
CableLabs
and DLNA have been working together several years, says Glenn Adler,
AwoX's
director of business development and sales for the North American region. It seems, however, that the relationship is growing closer. On March 28 to April 1, the cable group
hosted an interop event
that demonstrated how DLNA works using the tru2way standard over
MoCA
1.1 (Multimedia over Coax Alliance), WiFi and Ethernet. Less than a week later, CableLabs' Senior Architect Amol Bhagwat joined the DLNA board of directors.
The key is driving interoperability to a more formalized manner than the hit-and-miss approach that in many cases predominates today. "DLNA has done a great job of defining a set of technologies to enable and establish a baseline to enable interoperability between network devices," Bhagwat notes. "There were ways to share content between two devices before, probably because they are from the same manufacturer. The value DLNA brings is that now you can mix and match from multiple manufacturers using its guidelines."
Adler, whose company writes DLNA middleware, says CableLabs' DLNA extension is called Open Cable Home Networking (OCHN). He suggests that tru2way is akin to an operating system for a STB and that DLNA/OCHN is an application that will run on top of it, alongside program guides and other services.
Security and DRM Management
DLNA is a comprehensive protocol that works at all seven layers of the Open System Interconnection (OSI) protocol stack. Edmond Shapiro, Vice President for Project Delivery Americas for
NDS
, explains that the concept is to enable compliant devices to be automatically discovered and connectivity created between them. It's complex, of course, but in essence the devices are grouped in classifications such as "controllers," "servers" and "renderers."
Streaming security – referred to in the DLNA world as "link protection" – is provided in DTCP-IP via key exchange. The structure also includes DRM information for the particular content and user. For instance, the DRM may enable a movie to be viewed only once. "The key is that in both server and device, if the key matches up, the device can decrypt," notes Lance Boyd, the Vice President of Business Development for
Irdeto
. "It also describes the DRM rules."
The potential benefits of a close relationship with DLNA are great for the industry. It's apparent that DLNA is an important tool in the control of the intense disorganization that is a reality of a highly mobilized environment. DLNA can make the traditional home network run more efficiently as well.
Today, for instance, subscribers generally must have a discreet device for every monitor on which the subscriber wants DVR services. Shapiro says it is possible for all the equipment in a home using DLNA-compliant equipment to offer DVR via a single device communicating with the headend. The device could be a gateway, set-top box or other piece of equipment.
There still is work to do. "How cable chooses to use DLNA is yet to be seen," Adler writes in response to emailed questions. "It can be the fundamental technology for gateway/slave home architectures, where the 'slave' devices have no connection to the headend."
Despite the uncertainties, the prospects are bright. "DLNA enables the cable provider's own user interface to appear on slave devices through Remote UI (RUI) technology, preserving their brand value and familiar UI," Adler writes. "It still allows cable providers to control the conditional access to valued content entering the house from the headend and allows third parties to provide the devices used at secondary TVs in the home."
Carl Weinschenk is a reporter for Broadband Technology Report. Contact him at carl@broadbandtechreport.com.