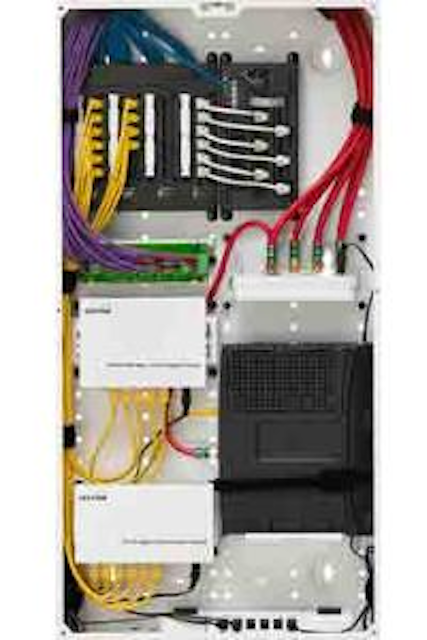 Leviton Network Solutions
has launched a Structured Media Center Planning Worksheet to help design structured wiring networks. The new online resource incorporates the all of a homeowner's connected devices -- from HDTVs and VoIP phones to gaming consoles and streaming audio and video.
The Structured Media Center Planning Worksheet allows users to specify the device details of their space: type of TV service, number of data locations, type of audio system, home theater arrangement, and type of security system. Based on this information, Leviton provides a customized bill of materials with product summaries, including the enclosure, routers, distribution boards, power supplies, and patch cables needed to install the custom network. Both standard and premium network gear are available.
The Structured Media Planning Worksheet can be accessed from
Leviton.com/HomeConfig
. Completed forms are personally reviewed by a member of Leviton's Technical Service Department, who can provide product and purchase options to the customer within one business day.