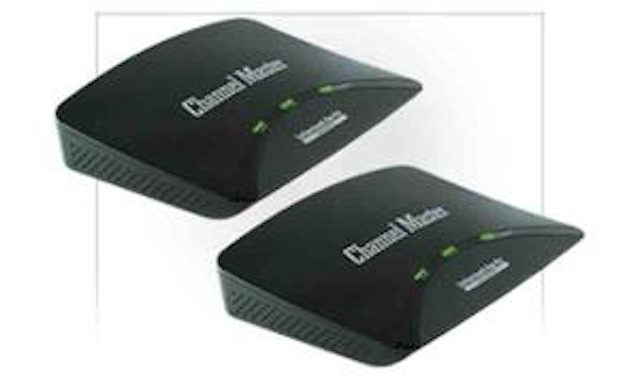 The
National Cable Television Cooperative
has agreed to offer to its member companies
PCT International
's Channel Master line of Home Networking accessories including MoCA adapters, HomePlugAV adapters and IPTV set-top boxes. PCT's Channel Master Internet-to-TV line includes coaxial solutions using MoCA technology and powerline solutions that are compliant with HomePlugAV standards.
The MoCA solution includes a kit with two Ethernet coax bridges (CM-6000) and a four-port switch (CM-6004) to allow users to send Ethernet over existing home coaxial cable. Up to 16 Channel Master Internet-to-TV coax adapters can be used in one location.
The Channel Master powerline solution includes two kits to extend a network over existing home powerlines. One kit (CM-6100) includes two HomePlugAV adapters to connect an Internet ready device (such as a TV, DVR, or gaming device) to a home's router. The second kit (CM-6104) includes one powerline adapter and one four-port switch to connect up to four devices to a home's network. Up to 16 powerline adapters to be used in one location.
The NCTC is also offering members the Channel Master CM-7100 IPTV HD set-top box. It supports EPGs, multicast TV, VOD and digital video scaling. It also supports
Minerva
Middleware including xTVFusion and is compatible with
Harmonic
VOD and
Verimatrix
conditional access, and can be customized to support other configurations.