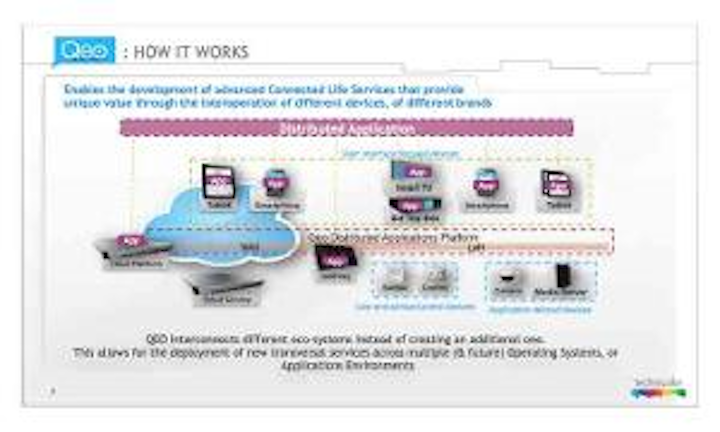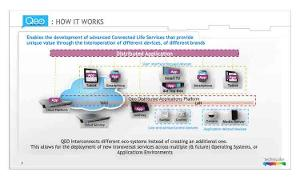 At CES in Las Vegas,
Technicolor
(Euronext Paris:
TCH
) announced the release of Qeo, a software framework intended to allow interoperability between devices and applications of all brands and ecosystems. Qeo software modules are designed to make devices, applications and over-the-top (OTT) cloud solutions speak to one another to deliver smart home, entertainment, communication and personal media services.
For end users, the system is intended to remotely manage alarm, automation, and video surveillance systems via one interface. For service providers, Qeo comes with tools to monitor and manage all Qeo-enabled devices. It provides views from global home networks down to individual customers, devices or applications.