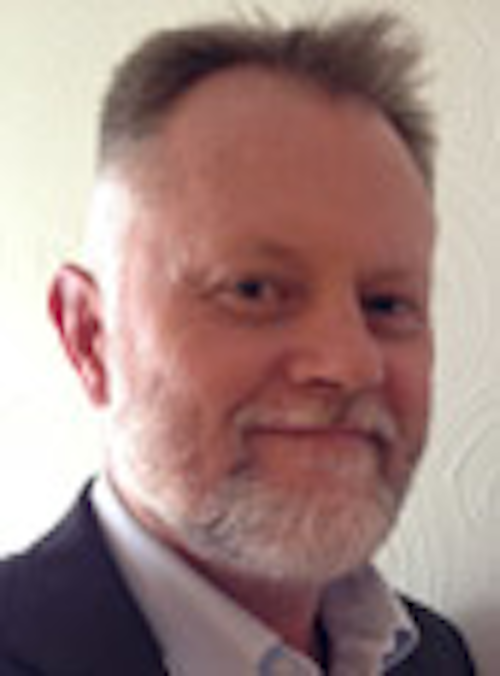 Though CES is all about consumer electronics, there are also some interesting things happening at the chip level in Las Vegas this week, including components for multi-gigabit home networking, HDR video and video security. When the new chips will find their way into new products remains to be seen; depending on a number of variables, many of them outside the chip vendors' control, actual deployment can take from a few months to a couple of years.
MaxLinear (NYSE:MXL) announced the MxL3705, an integrated Multimedia over Coax Alliance (MoCA) 2.0 system solution designed to exceed gigabit-per-second data rates. Intended to eliminate the in-home broadband distribution bottleneck of sub-gigabit-per-second data speeds, the MxL3705 is designed to provide 1.2 Gbps of aggregate MAC throughput between up to 16 nodes equipped with MaxLinear MxL37xx devices. The device is backward interoperable with MoCA 1.x and MoCA 2.0 bonded and single-channel nodes. The MxL3705 can automatically adjust to its higher performance mode whenever it is communicating to a node based on the MxL3705 or future products in the family.
Quantenna Communications plans to deliver a 10G Wave 3 WiFi product family for cable modems and home gateways. Quantenna's True 8x8 QSR10G WiFi platform when paired with the latest Intel (NASDAQ:INTC) Puma 7 SoC, supporting DOCSIS 3.1, is intended to enable cable operators to deploy multi-gigabit broadband services and also distribute them throughout subscribers' homes. Quantenna's 10G Wave 3 platform is based on 802.11ac and designed for up to 10 Gbps speeds, dual-band dual-concurrent connectivity and up to 12 simultaneous streams through True 8x8 MIMO configuration for 5 GHz networks with a 4x4 MIMO configuration on 2.4 GHz networks.
GreenPeak Technologies will demonstrate its GP712 smart home single radio, multi-protocol and multi-channel chipset for ZigBee PRO, ZigBee RF4CE and Thread networks. The GP712 uses GreenPeak's patented multi-channel feature for simultaneous listening on different channels for both ZigBee and Thread packets using a single radio. It simultaneously supports up to three protocols in a concurrent and transparent way on different channels and allows combining ZigBee PRO, ZigBee RF4CE and Thread.
Sigma Designs (NASDAQ:SIGM) has begun delivering volume quantities of its STV7701 UltraHD High Dynamic Range (HDR) solution. The single-chip solution is designed to support multiple HDR standards including Dolby Vision, BD UHD HDR, and HDR 10. The new UHD SoC comes with software optimized for over-the-top (OTT) video streaming services including Dolby Vision with a range of capabilities for premium smart TV offerings.
NexGuard, a Civolution company, has partnered with chipmaker ALi to integrate NexGuard forensic watermarking in the lineup of ALi set-top box chipsets. The collaboration is intended to provide compliance with the MovieLabs security specifications and enable protection of high value content with forensic watermarking in addition to CAS and DRM systems.