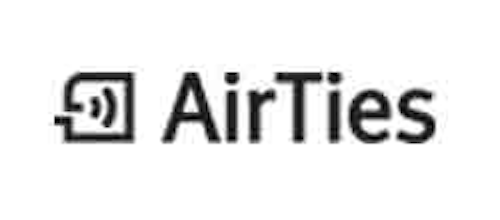 AirTies Wireless Networks announced a partnership with DOTSCREEN, a multiscreen app developer and a UI specialized agency. Under the agreement, DOTSCREEN's user interface (UI) will be integrated into AirTies' 4K/UltraHD set-top boxes, including the Air 7415 for Android TV or Linux/HTML5, and the Air 7430, which also doubles as a mesh WiFi extender.
DOTSCREEN develops and licenses custom multiscreen video applications for Internet-connected mass-market devices, such as smart TVs; OTT boxes including Roku, AppleTV and Android TV; set-tops; game consoles; HbbTV; smartphones; tablets; and smart speakers.
"Pay TV operator differentiation increasingly comes from the overall end-user experience, as they look for the right combination between state-of-the-art user interfaces on one hand, and robust set-top boxes on the other," said Stanislas Leridon and Pascal-Hippolyte Besson, the cofounding managers of DOTSCREEN. "DOTSCREEN's UI emphasizes live TV, rather than TV applications, to reflect the most commonly used method of watching content worldwide. We are proud to integrate with AirTies to guarantee a cost-effective and on-time delivery of our operator-tier, custom UI for the Air 7415 and 7430 set-top boxes."
"We are excited to integrate DOTSCREEN's state-of-the-art user experience into our 4K/UHD set-top boxes and deliver all of the performance and versatility of Android TV, as well as Linux," said Metin Taskin, CTO of AirTies. "With the DOTSCREEN UI on our compact and cost effective Air 7415 and 7430 boxes, operators can offer their customers next-generation viewing experiences with access to all the latest video applications, in addition to everything 4K/UHD has to offer."
The Air 7415 integrates OTT applications and can connect wirelessly over WiFi or Bluetooth. It supports apps such as YouTube, Google Cast, voice controls, and games, along with UltraHD, HDR and SDR-HDR conversion.
The Air 7430 doubles as both a 4K set-top and a WiFi mesh extender. It also supports the company's Remote Manager, a cloud-based WiFi optimization software suite.
Demos of the Air 7415, Air 7430, and Remote Manager will take place at IBC2018 in Amsterdam.