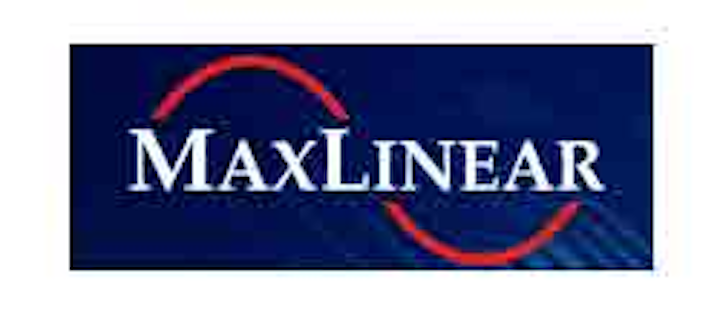 Hitron Technologies is using MaxLinear (NYSE:MXL) front end receivers as part of a coexistence demonstration of its CODA family of DOCSIS 3.1 cable modems in a Full Duplex DOCSIS 3.1 demonstration network in conjunction with Cisco (NASDAQ:CSCO) at the SCTE/ISBE Cable-Tec Expo in Denver.
The demonstration includes MaxLinear's MxL277 and MxL278 Full-Spectrum Capture (FSC) digital cable front-end receivers and the MxL236 upstream programmable gain amplifier. The demonstration also utilizes the Intel (NASDAQ:INTC) Puma 7 DOCSIS 3.1 system-on-a-chip (SoC).
The demonstration is intended to show that Hitron's CODA cable modems are interoperable with future FDX signal environments. CODA-45 models feature a 5-85 MHz fixed mid-split and multiple GigE ports (depending on the model), among other features. The CODA-47 models may be switched to a 204 MHz high-split.
"Working with Hitron to demonstrate coexistence with future FDX networks is an exciting milestone for MaxLinear," said Will Torgerson, MaxLinear's vice president and general manager, Broadband Group. "Being able to preserve investments in today's DOCSIS 3.1 CPE is a critical benefit Hitron and MaxLinear bring to cable MSOs."