Report Claims $2 Billion in Set-Top Energy Savings
According to a report by independent auditor D+R International, consumers saved approximately $941 million in energy costs in 2016 - and ...
Aug 3rd, 2017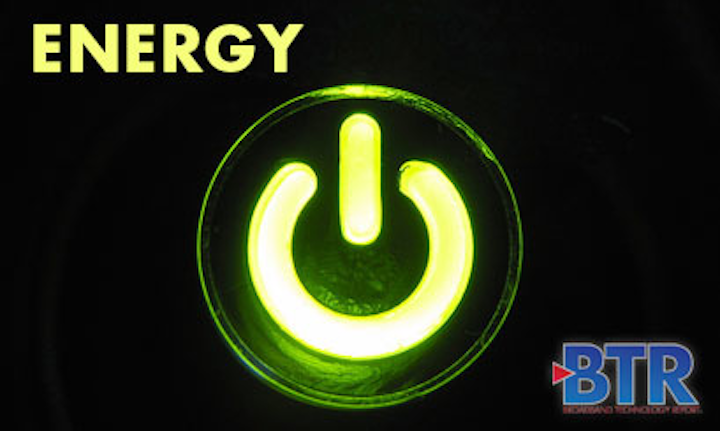 According to a report by independent auditor D+R International, consumers saved approximately $941 million in energy costs in 2016 - and almost $2.1 billion over the last four years - as a result of the voluntary set-top box energy conservation agreement among pay TV providers, manufacturers and energy efficiency advocates.
Jennifer Thorne Amann, buildings program director for the American Council for an Energy-Efficient Economy (ACEEE), said: "When the Department of Energy endorsed the Voluntary Agreement in 2013, it estimated that consumers would save $1 billion per year once the Agreement's even more rigorous second tier of energy standards became effective in 2017. Savings in 2016 nearly reached that level, and we look forward to even greater savings under the new requirements."
The agreement has delivered increased energy savings each of the past three years, doubling in 2014, nearly doubling again in 2015, and then increasing by another 47% in 2016. D+R confirmed the energy savings by reviewing data on every 2016 new set-top box purchase by pay TV providers serving 92% of the U.S. market, backed up by an audit of one randomly selected service provider as well as energy testing inside customer homes conducted by Intertek Testing Services.
D+R estimates that nearly three-fourths of all DVRs in the field today were purchased under the Voluntary Agreement's energy-efficiency standards, and that new DVR models now use an average of 40% less energy than the models purchased prior to the agreement. Most legacy devices are expected to be replaced within the next few years. D+R also found that service providers continue to upgrade the energy efficiency of previously deployed devices with new software that supports reduced power modes in periods of inactivity.
The initial term of the Voluntary Agreement is set to expire at the end of this year, but parties to the agreement recently issued a joint statement indicating that they have started discussions to extend the agreement for several more years. The agreement is expected to continue without any interruption.
Additional findings indicate:
98.6% of New Set-Top Boxes Meet ENERGY STAR Efficiency Standards. Under the Voluntary Agreement, the service provider signatories agreed that 90% of the set-top boxes they purchased after Dec. 31, 2013, would meet the energy efficiency standards of ENERGY STAR Version 3.0. In 2016, virtually every set-top box they purchased (98.6%) met the standards.
Higher Standards Kick in. Even more energy efficient standards became effective Jan. 1. The signatories have committed that 90% of their 2017 purchases will meet the standards.
Whole-Home Systems and Cloud DVRs. Prior to the Voluntary Agreement, consumers who wanted to use recording functionality throughout their home typically needed a DVR with an energy-consuming spinning hard drive for each TV set. Millions of consumers today now use "whole home" offerings that require only one DVR, and new cloud DVR offerings are emerging that eliminate the need for a DVR hard drive in the home altogether.
Automatic Power Down. The Voluntary Agreement requires that at least 90% of new satellite set-top boxes include Automatic Power Down (APD) - a functionality that puts set-top boxes into an energy-saving sleep mode or turns them off after a period of inactivity. In 2016, every new satellite set-top box met the requirement, and cable signatories are also implementing APD.
The Voluntary Agreement was signed in 2012. Signatories now include all of the major multichannel video service providers representing more than 92% of the U.S. multichannel video market, major manufacturers and energy-efficiency advocates.