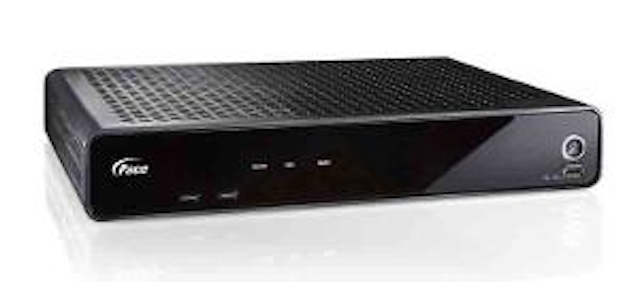 Pace
's (LSE:
PIC
) XG1 Multi-tuner Video Gateway is intended to bring together traditional television, IP video and applications into one seamless experience. The XG1 is designed to support and run various high-definition user interfaces including
Rovi
's TotalGuide Solutions,
Tivo
's Advanced TV Solutions and others.
The XG1 is outfitted with six QAM video tuners, enabling six simultaneous HD recordings for while-home DVR activity. When the XG1 is paired with client set-top boxes, each client will have access to the DVR and video service capabilities of the XG1. Additional features include DOCSIS 3.0, CableCARD support, 500 GB removable HDD, and IR and RF remote control protocols.