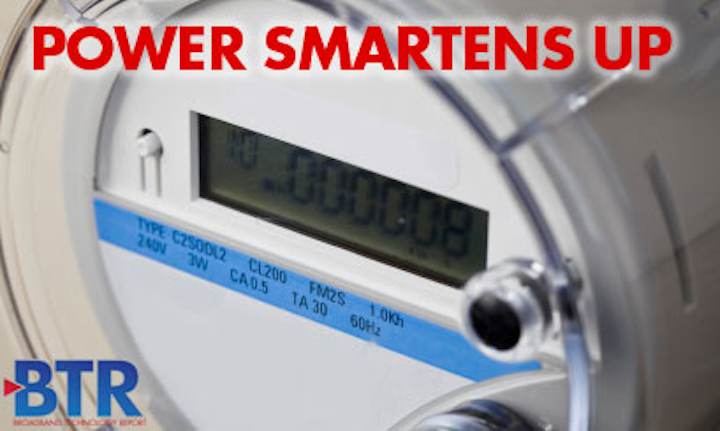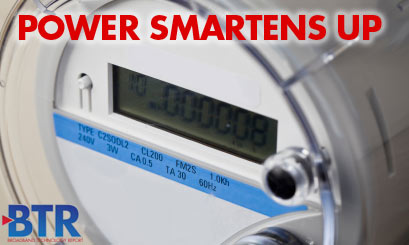 The cable industry is fully onboard with energy efficiency measures. Significant commitments have been made by
Cablevision
(NYSE:
CVC
),
Charter
(NASDAQ:
CHTR
),
Comcast
(NASDAQ:
CMCSA
),
Cox,
Time Warner Cable
(NYSE:
TWC
) and other operators.
It's not just operators. The
SCTE
and
CableLabs
consider the issue so important that they established the Smart Energy Management Initiative (SEMI), which focuses on energy management strategies to increase operator sustainability and operational efficiency. The groups generally push the economic benefits of energy efficiency for the industry.
One area of intense scrutiny is the energy efficiency of set-top boxes. Some of this is politically driven. In November 2011, Sen. Dianne Feinstein (D-CA) applauded a decision by the cable industry to begin a phase-out of always-on cable boxes and to STBs with light- and deep-sleep capabilities. The applause came after the senator had harshly criticized cable operators for their energy-wasting devices.
It's a win-win in which both the consumer and Mother Nature come out ahead, according to Gaylord Hart, the director of the MSO market segment for
Infinera
(NASDAQ:
INFN
). "It's the customer paying the power bill on set-tops, so I think it's a great industry initiative to help with the carbon footprint."
New set-tops are being designed with energy efficiency in mind. According to evaluations by CableLabs' Energy Lab, digital set-top boxes being deployed by the U.S. cable industry in 2012 are projected to offer energy savings of 20% or more when the devices shift into a new "light sleep" mode.
But What About Old Set-Tops?
There is a huge deployed base of legacy set-tops that were provisioned and that operate on evolved control systems first developed in the 1990s. In North America, these primarily are
Motorola
DAC and
Cisco
(NASDAQ:
CSCO
) DNCS Controllers.
These legacy set-tops are in "always on" mode, available to receive messaging from the headend, according to the technical paper, "Solving the Set-Top Energy Consumption Problem in Legacy Set-Tops," written by engineers from the Motorola Mobility Home Division.
"The legacy footprint is huge and uses billions of dollars worth of electricity," said Christopher Poli, director, product line management with Motorola Mobility's Home Division, at a technical session at the recent Cable-Tec Expo, where the paper was presented.
Because of the massive investment, support for legacy set-tops will have to continue, and many of these devices will not be candidates for improved energy efficiency, said Poli. There are factors that make it prohibitive to upgrade these boxes, including memory, CPU and silicon limitations, the difficulty of training installers to make the changes, the possibility of impacting the subscriber experience and, of course, costs for the operators.
For newer legacy set-tops that are candidates to reduce energy consumption, the fundamental approach is to power down non-essential subsystems or place them into low power state when they are not in use. "As there is already considerable investment ongoing from the cable operators and set-top vendors focused on improved efficiency through CableLabs and SEMI initiatives, the suggested approach is to leverage applicable elements of that work, adapting them to legacy system requirements where possible and modifying the appropriate/capable legacy set-top clients to take advantage of the system changes to support a 'legacy- sleep' mode of operation," states the technical paper.
Energy at Hubs and Headends
Aside from energy-sucking, legacy set-tops, another major use of energy in cable operations is power consumption and cooling requirements for QAM modulators at hubs and headends.
Service group growth through node splits adds thousands of devices annually. "Each new service group requires its own set of QAM modulators for each of the narrowcast services and laser transmitter/receiver. Recently a number of service providers and suppliers to the industry have discussed the possibility of placing the QAM modulation in the HFC network, at the node location," according to the technical paper "Impact of Distributed RF Signal Generation on Edge Facilities in HFC Networks."
The paper was written by Ron Wolfe, the senior director of global product strategy for
Aurora Networks
. He proposes moving RF signal generation to the node to "significantly impact space, power and cooling needs in the hub."
Comparing a baseline typical hub site with a distributed QAM architecture, Wolfe found the annual operating cost for power and cooling for the hub site was $32,693, based on a June 2012 report on the U.S. national average rate for commercial electricity customers. The comparable electricity costs for the distributed QAM architecture was $8,729.
"I think it's time to re-think the edge," said Wolfe.
Linda Hardesty is a freelance writer. Contact her at lindahardesty@comcast.net.