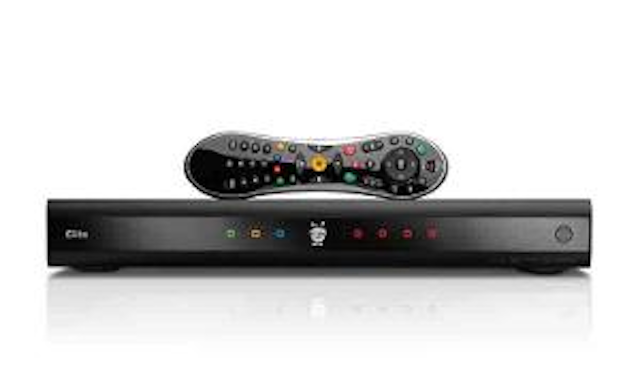 TiVo
announced the availability of its TiVo Premiere Elite set-top box, which offers four digital tuners and a 2 terabyte (TB) hard drive, as well as THX certification for sound and video fidelity. The new product, first announced in early September, hit the market on Monday. It's TiVo's first retail DVR with four tuners allowing for simultaneous recording of four different shows while viewing a fifth recorded program. Its 2 TB hard drive allows for up to 300 hours of recorded HD programming.
The box is intended for use with digital cable systems or
Verizon
FiOS only and will not work with analog cable or over-the-air antennas. Other features include:



TiVo Series4 architecture



Support for digital and HD digital cable



Outputs: HDMI, component video, composite video, optical audio, analog audio



Video output modes include 480i, 480p, 720p, 1080i, 1080p



Inputs: CableCARD, cable coax, Ethernet



Additional support for USB 2.0 (two ports), eSATA for external recording space, TiVo Wireless N or G network adapter



The TiVo Premiere Elite will be available through TiVo's website, authorized home theater installers and Magnolia stores nationwide for $499.99 MSRP.