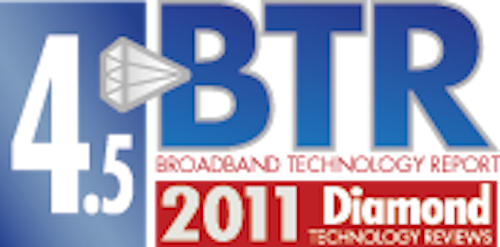 Just launched in February, the ARRIS Whole Home Solution combines several different components to make one very useful, and Diamonds-worthy, offering. Proclaiming it a "revolutionary platform," the judging panelists were captivated by the solution's integrated approach to home multimedia, while easily interfacing with broadband networks. "This covers it all – DVR, MoCA, DLNA," noted one judge.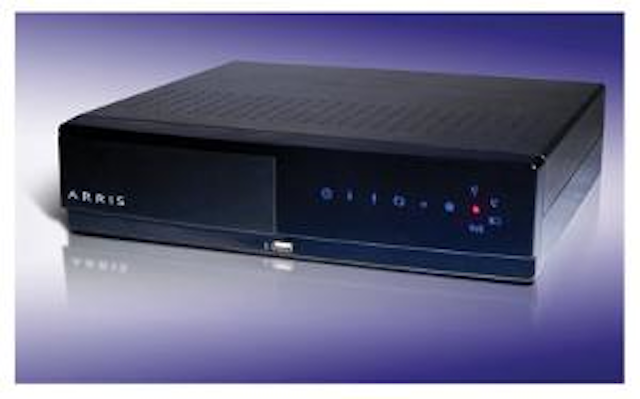 The solution consists of:



Gateway – The hub of the ARRIS Whole Home Solution, the gateway integrates DOCSIS 3.0 high-speed data; six MPEG-2 tuners; whole-home HD DVR with hard drive from recording storage; Ethernet home networking router, MoCA 1.1; CableCARD security; two lines of carrier-class telephony; and a comprehensive industry standard DLNA server to personalize the experience.



Media Player – ARRIS Media Players are the subscriber-facing component of the solution, connecting directly to the Media Gateway and allowing subscribers to view and record broadcast, pay and on-demand TV, Internet services, and play content from any DLNA-enabled device in the home.



Portal – The ARRIS Portal provides the back-office support for the video services delivered by the solution.



Moxi User Interface – The interface offers an integrated, comprehensive suite of features for consumers during the delivery of digital home entertainment and allows instant access to current and future program listings, through features like remote Internet scheduling, Flickr and Rhapsody access, games and home computer access.



"It provides standards-based interfaces and capabilities for video, voice and data services while reducing dependency on wireless solutions for media coverage within the home environment," all while covering the bases for codecs and interfaces with HD devices, explained one judge. Plus, the solution includes robust RF and physical specifications (such as 30 dBmV range for QAM signal input levels) with 8-hour backup capability for the gateway.
Ultimately, the judges were won over by the solution's benefits for both the service provider and consumer. "Combined with media players and customer-owned DLNA devices, including smart TVs and tablets, customers can enjoy a seamless entertainment experience without caring how the content is delivered to the home. Service providers can offer new products while avoiding retraining customers on anything more than a new channel number," one judge added.
No surprise, then, that Shaw Communications, Canada's largest television provider, already has launched the ARRIS Whole Home Solution in its Calgary and Edmonton systems.
http://www.arrisi.com
See them at Cable-Tec EXPO, booth 873
Return to the BTR Diamond Technology Reviews Elite
.