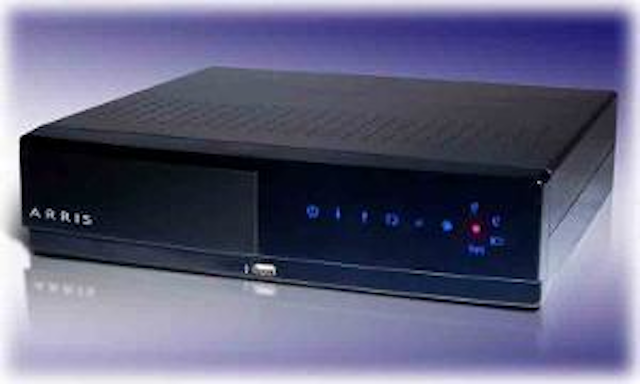 The individual products within
ARRIS
' Whole Home Solution are being converted to the Moxi brand. The Media Gateway is now the Moxi Gateway, the Media Player is now the Moxi Player, the User Interface is now the Moxi User Interface, and the Services Portal is now the Moxi Services Portal.
Combining the video technologies acquired from
Digeo
and ARRIS' voice and broadband solutions, the Moxi family is designed to specifically address the needs and services that can be provided with integration across cable network services, Internet video content, and user owned media, thereby making advanced features such as VOD, pay-per-view and IP services, available to multiple screens in the home.
The ARRIS Moxi Gateway, Player, User Interface and Services Portal platform provide a six-tuner HD DVR with 500 Gigabytes of storage. It also includes DOCSIS 3.0 high speed data and voice, a four-port Ethernet home networking router, plus support for
MoCA
1.1+ and an option for 802.11n WiFi. It can connect with subscriber-owned
DLNA
-enabled devices across a home network, and has CableCARD conditional access and DTCP-IP encryption between the in-home devices.