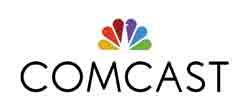 Comcast (NASDAQ:CMCSA) has launched the Xfinity TV Partner Program to expand the range of retail devices its customers can use to access their Xfinity video service. Leveraging open standard technologies, such as HTML5, the Xfinity TV Partner Program is intended to provide a common framework to which smart TV, TV-connected and IP-enabled retail CPE device manufacturers can build to make the Xfinity TV Partner app available to eligible customers in Comcast markets without the need to lease a set-top box from Comcast.
Samsung Electronics was the first smart TV manufacturer to sign up for the program, followed by Roku. Comcast customers will soon be able to access their Xfinity TV cable service in the home via the Xfinity TV Partner app on 2016 Samsung Smart TVs and Roku TVs and streaming players.
Expected to be available later this year, the app is designed to provide access to Xfinity's guide and live and on demand programming, including local broadcast, cable and PEG channels, as well as cloud DVR recordings.
Comcast says the new app is not an over-the-top (OTT) product or Internet streaming service. It's intended to enable Xfinity TV customers to receive their Xfinity TV cable service on connected TVs and other IP-enabled third-party devices.
Potential partners who are interested in including the new app on their devices can visit https://developer.xfinity.com/cableapp or contact Comcast directly via email at partner@comcast.com.