Parks' Top 10 Consumer IoT Trends for 2017
Parks Associates has listed its top 10 Internet of Things (IoT) trends impacting the markets for consumer technology now and into 2017. The ...

Dec 15th, 2016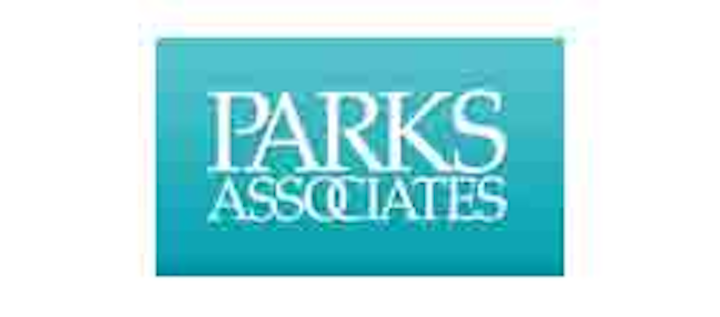 Parks Associates has listed its top 10 Internet of Things (IoT) trends impacting the markets for consumer technology now and into 2017. The research house notes that U.S. broadband households currently own an average of more than eight connected computing, entertainment, or mobile devices, plus another two connected home devices such as networked cameras, smart thermostats, or smart lighting. More than one-third of U.S broadband households also own a connected health device, and more than 63 million broadband households subscribe to an OTT video service.
"Consumer interaction with the devices and services in their lives - at home, in the car, on the go - will continue to evolve in 2017 to be more personal and targeted," said Jennifer Kent, Parks' director, research quality and product development. "Approximately 50% of U.S. broadband households plan to buy a smart home device in the next 12 months, and they will tie these devices to their mobile platforms, broadband connections, and other devices to create a singular but ever-expanding user experience."
The top 10 trends include:
Voice control is vying to become the primary user interface for the smart home and connected lifestyle.
The smartphone market plateaus, and mobile carriers experiment to retain subscribers, which will threaten fixed broadband services.
Consumer electronics manufacturers focus on new product categories and ecosystem strategies to compensate for stagnation in a mature market.
Virtual and augmented reality (VR and AR) gain a foothold in niche operations and greater awareness among early adopters, creating opportunities for social VR experiences.
The differences between on-demand and live viewing continue to blur as consumers embrace a variety of OTT video services.
Consumers increasingly expect connectivity in their cars, but pricing, safety, and data privacy concerns inhibit market growth.
To cross the chasm, the smart home industry will continue to develop new use cases for security, peace of mind, and energy management.
Insurers are exploring new business opportunities in smart home products and services and will continue to launch trials and new partnerships.
Wearables and smart watches are increasingly used as healthcare tools and will be integrated with other IoT applications.
Consumerization of healthcare services and devices drives integration with smart home ecosystems and new business models.
"The Internet of Things is driving the reinvention of consumer technology and entertainment markets," said Brett Sappington, Parks' senior research director. "New players and product categories are emerging that challenge traditional players with established business models and distribution channels. Online giants have the scale and technology to take risks in new areas of innovation. In some cases, these innovations are transforming whole sectors of the connected home."