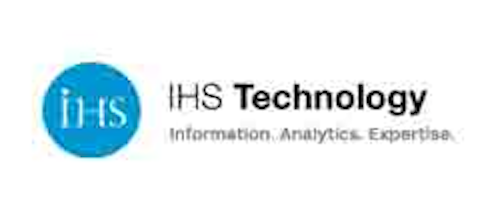 According to IHS (NYSE: IHS), as of year-end 2015, the world now contains 8.1 billion Internet-connected smartphones, tablets, personal computers, TVs, TV-attached devices and audio devices. On average, across the globe, the device base equates to four devices per household.
"The proliferation of media-enabled connected endpoints has implications for media consumption, media production, broadband infrastructure, and the business itself of network management and traffic discrimination," said Merrick Kingston, principal analyst-connected home, at IHS Technology. "It drives media consumption, IP traffic and more."
The research house says smartphones outnumber tablets by five to one. Year-on-year, smartphones contribute roughly half a billion new devices to the market; tablets and OTT set-tops are also growing quickly, but operate a full order of magnitude below the smartphone. By 2020, the smartphone-to-tablet ratio is expected to rise to nearly 10:1.
Chromecast out-shipped the Apple (NASDAQ:AAPL) TV for the first time during the first quarter of 2016, with Apple TV shipping 1.7 million units compared to Google (NASDAQ:GOOG) pushing 3.2 million Chromecasts to market.
"We anticipate that this reversal will persist," Kingston said. "Since the introduction of the fourth-generation Apple TV, Apple and Google have pursued vastly different strategies."
The Apple TV, starting at $149, has moved into the segment's top end. The device is now positioned as a premium hub that appeals to consumers of digital video, to casual gamers and to iOS owners who are intrinsically attracted to Apple's singular user-interface. Chromecast, at $35, complements portable Android devices and offers a no-frills casting experience.
As of year-end 2015, Netflix (NASDAQ:NFLX) addresses 339 million connected devices in the United States. As a fraction of the total U.S. installed base, this is equivalent to addressing 32% of the audio-visual hardware landscape.
"Netflix's reach is a testament to the company's unrivalled device strategy," Kingston said. "The service's ubiquity turns Netflix into a de facto rival - and on occasion complement - to any other given video offering in the U.S."