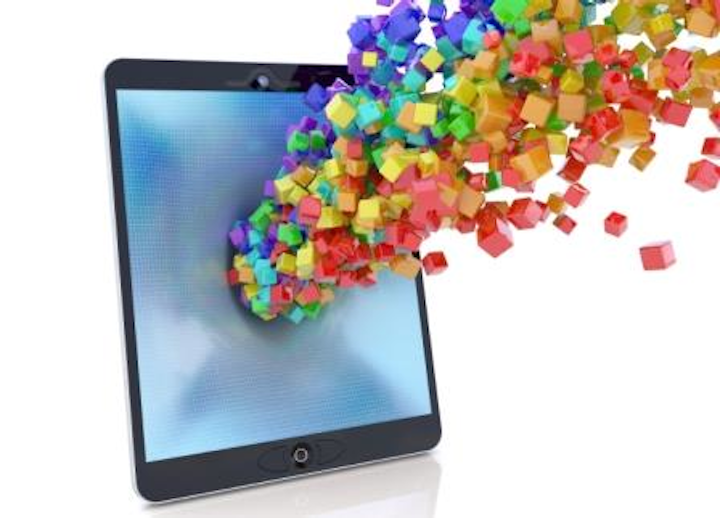 Fueled by technological advancements and amplified by consumer demands, change has been a constant in the pay TV business. However, at no other time in the industry's evolution has change occurred at such an accelerated pace as we see today.
Millennial viewing habits have been the primary catalyst, leading to consumers wanting to seamlessly watch live and on-demand entertainment, on any device, anywhere. This multi-device world has affected the entire ecosystem, from content creation, to content delivery, to content consumption.
Pay TV operators are now faced with the task of servicing these devices and demands for rapid innovation from a multicast infrastructure – which has created concerns around future investments, particularly in the set-top box (STB). This iconic piece of equipment has been the gateway to premium entertainment for years but is now coming under some scrutiny. The STB, which has provided the in-home foundation for the pay TV industry, is now being challenged by some surprising sources.
For example, the Federal Communications Commission (FCC) is singling out the STB as a catalyst for bloated monthly bills. Pay-TV providers are frustrated by the glacial pace of innovation of user experiences and technology, like HEVC decoding. Even consumers are moving away from their STB by watching on phones, on tablets and even on new digital content boxes, such as Roku or Apple TV.
Supporters of the STB are admirable, as they promote continued investment in the existing ecosystem. But, if the pay TV industry follows in the footsteps of other industries affected by Internet Protocol (IP) technology, the writing's on the wall.
But What's the Right Alternative?
Before we quickly jump on the bandwagon of "Unlock the Box" or "Bring Your Own Device" (BYOD), it is important to understand the impact such initiatives would have on the existing pay TV market. The entire infrastructure is not ready for multi-rate adaptive video streaming over HTTP. Network investment (which still needs a return) has been directed toward optimizing multicast traffic over high-bandwidth networks. Perhaps the larger operators can invest and transition to a different infrastructure, but the small-to-midsize operator is not able to justify large, new investments in encoders, content distribution networks (CDNs) and other back office components. Sure, divesting the costs of sourcing a STB is enticing, but not if the other costs are higher.
Adopting a BYOD approach has other implications that must be considered as well. Engineering factors (such as replacing the traditional remote control with something that looks like it was designed with only five buttons) cannot be changed lightly. Moving to an app-based approach offering a full pay TV experience means coexisting with other potentially competitive services on the same device. Living with App Store restrictions and taxes must also be considered in making this transition.
So, what is a reasonable path forward for the small-to-midsize operator who wants to stay in the pay TV business and not succumb to the pressures of OTT? The wisest answer is: balancing the existing infrastructure and services with an introduction of new services, based on a BYOD approach.
This may take on different expressions for different broadband providers. Some may want a cap-and-grow deployment, which is a bold, line-in-the-sand approach and fully embraces the move towards IPTV delivery with HTTP methods. Others may want to launch in currently inaccessible markets (due to capex or bandwidth limitations) and run a different TV service for those markets based on new platform capabilities. Others still may want an overlay approach, where existing markets are given a choice of services – perhaps a skinny bundle with a BYOD offered at a lower price point.
No matter which path is chosen, the pressure is on to make this transition. It is imperative to make a choice, and it is wise to choose a technology company who is familiar with all aspects of delivering live TV using HTTP methods and can provide delivery solutions to the customer-facing clients on a wide array of devices and operating systems.
It's also time to think about a virtualized head-end source for both live and video-on-demand assets that can be shared among operators, which can result in significant capex and opex savings. Delivering these services on a multi-tenant platform is key to these cost savings.
It is clear that technical and business model decisions are setting the stage for a new generation of pay TV. However, it is important to realize that with major change comes great opportunity. Companies like DirecTV, Hulu and Netflix have all been created from technical innovation that addresses the changing needs of consumers. The move away from an STB creates an opportunity that levels the playing field between big and small size operators, as consumer expectations and industry innovation continue to raise the bar of video delivery to the end user.
Charlie Nooney is CEO and chairman of MobiTV.