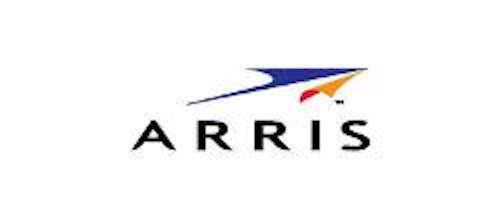 ARRIS (NASDAQ:ARRS) has notched up set-top box customer wins in Europe, Latin America and the Middle East-North Africa region with Telefonica and Intigral.
Telefónica has selected ARRIS to develop a range of new set-tops. The platform follows a modular approach intended to leverage Telefónica's global scale and builds on past collaborations in Brazil and Spain. The new, international set-top portfolio named "Proteus" is expected to begin live roll out in 2017 and will include set-tops supporting both wired and wireless, HD and UltraHD services, to be deployed with Telefónica's satellite DTH, cable, and IPTV technologies.
"Our growing partnership with Telefónica speaks to ARRIS' unique combination of technical expertise and global scale," said Steve McCaffery, managing director of International Sales and Business Operations for ARRIS's International Business Operations Group. "We're strategically positioned to help service providers transform entertainment through the evolution of the set-top. And Telefónica's choice to have ARRIS develop its new platform represents the progression of a successful partnership that will bring next-generation services to millions of subscribers across Europe and Latin America."
Dubai, United Arab Emirates-based Intigral, a provider of video delivery solutions in the MENA region, has selected ARRIS to support the deployment of a new video delivery service via its VIP4302W wireless HEVC set-tops, including the KreaTV operating system and services.
"The ARRIS VIP4302W is one of a new generation of HEVC set-tops that delivers secure high-definition video experiences with the convenience of wireless connectivity, matching our expectations and technical specifications," said Barry Mehdizadeh, GM Technology Business & Solutions for Intigral. "By using an HEVC-enabled set-top, our customers are able to offer TV services over existing networks without the need for broadband infrastructure upgrades. ARRIS integration services ensure the set-tops and KreaTV system are optimized with Intigral's UI and DRM systems to deliver a new video service to consumers."