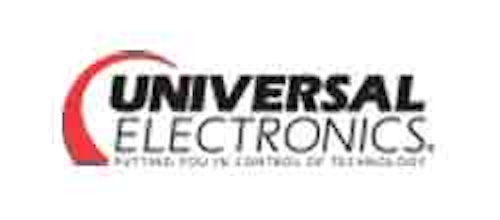 Universal Electronics (NASDAQ:UEIC) unveiled the latest additions and updates to its QuickSet family, introducing QuickSet Cloud and QuickSet 3.7 embedded CPE control software solutions. They're designed for automated setup and control of the entire home entertainment ecosystem.
QuickSet is integrated into more than 250 million devices worldwide, including set-top boxes, connected TVs, game consoles, smartphones and tablets.
QuickSet Cloud will be released at CES 2016 in Las Vegas. It's designed to be integrated with any connected host platform through Web APIs. Features include automated device setup, One Touch View (OTV) control function, cloud access to Universal Electronics' device control database, and integration possibilities based on Web APIs.
QuickSet 3.7, the latest release of the embedded software solution, includes a new Predictive Engine to extend automatic discovery and control capabilities by using standard device attributes and a predictive logic algorithm to identify a target device and simplify the user setup experience. As with previous releases, QuickSet 3.7 leverages Universal Electronics' database of device control codes to identify the specific model of a newly connected device over HDMI or IP. The solution then configures the user's remote automatically using a two-way RF connection such as ZigBee RF4CE or Bluetooth Smart.
At CES 2016, UEI will show a live demonstration of the new products as well as a sneak preview of a future QuickSet release with plans to integrate IP-connected smart home devices.