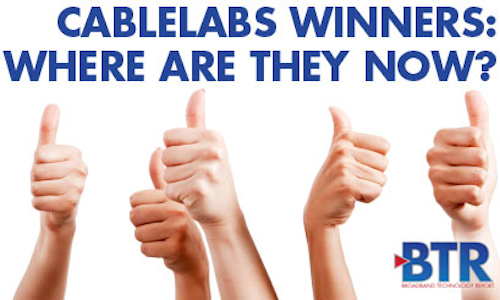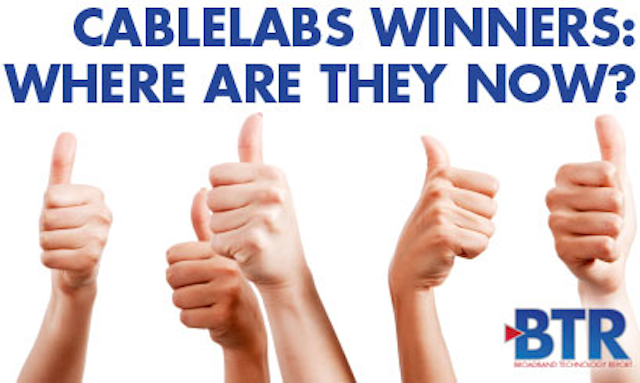 CableLabs
might bring to mind testing, integration, standardization, interoperability. But the organization's biannual conferences, in particular, also allow for a healthy display of innovation.
At each confab, the best and the brightest bring hot new ideas to be poked and prodded in a demonstration of how each might help fulfill the technological promises being hammered out by the industry and CableLabs.
"Winners" are chosen, but how do these Best Product Ideas translate into the real world? The answer for the chosen ones at the last two Winter Conferences seems to be "so far, so good."
When
Jinni Media
was deemed the golden child in 2010, the company showcased what it calls a user-centric TV platform. The goal? To help viewers navigate the increasing amount of content being added to operator lineups.
Jinni's product is a semantic discovery engine that, for example, makes recommendations and even filters content based on a viewer's taste. Newer social media applications go so far as to cross-reference the entertainment profile of household members or groups of friends to find a suitable program.
Since winning at CableLabs, Jinni has been working with two U.S.-based tier 1 cable operators and a tier 1 CPE manufacturer. The company also has signed a deal with
Microsoft
for use in various entertainment products, and the Jinni engine has been integrated into
Rovi's
Best Buy app. Internationally,
Belgacom
has begun implementation of Jinni into its website movie service and iPhone app.
Multiscreen Rewards
The 2011 Winter Conference winner,
TVPlus
, targeted the possibilities a multiscreen environment offers for providing users with a richer viewing experience and advertisers with targeted opportunities. The company uses audio fingerprinting technology to sync live TV with relevant content on a secondary device.
Through a partnership with
The X Factor
, for example, viewers could watch the broadcast while accessing interactive content about the contestants, songs and performances on their iPad or Android tablets. Others on board with TVPlus include the Emmy awards and
Disney Home Entertainment
. Additionally, a TVPlus app for the iPad is available for a number of primetime shows.
As for the advertising potential, after the app launched last July, a 12-week study indicated 11% of spots being clicked on average, with some programs seeing more than a 20% click-thru rate. The company plans to introduce brand advertisers into the stream "very soon," said Matt Duffy, TVPlus VP of marketing and sales.
"Our technology can identify ads through audio recognition, providing brand advertisers an opportunity to sync digital companion ads to their network buys," Duffy said.
Pretty cool news for an industry looking to reach consumers in new and more engaging ways.
Monta Monaco Hernon is a free-lance writer. She can be reached at mcmhern@yahoo.com.