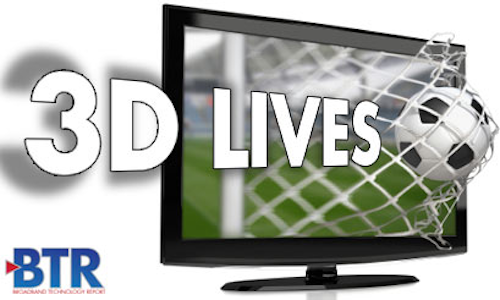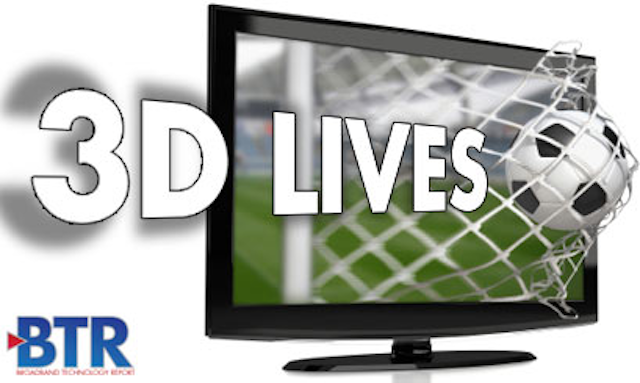 By Carl Weinschenk, Senior Editor

At one point -- and, despite how it may seem, the 2010 Cable Show wasn't that long ago -- 3DTV was supposed to be the next quantum leap for entertainment video in general and cable in particular.

3D has had its successes, of course, and now is firmly ensconced in many systems. But overall, it hasn't been as big a moneymaker as it initially was projected to be. The problem for 3D is that it requires significant effort on the part of the entire chain -- from set manufacturer to cable operator and everyone in between -- to be implemented.

The same can be said for high def. But there are two key differences: The first is that high definition came along when there was less competition for the hearts and minds of cable operators and their subscribers. Indeed, it was the brightest thing to come along, literally and figuratively, in years. The second thing is simple: You don't have to wear special glasses to watch HDTV.

The first issue is the biggest obstacle for 3D. It had the misfortune of never really having the field to itself. It became a commercialized service at about the same time that the potential of multiscreen -- or, more accurately, the vast potential of multiscreen -- became apparent. There really is no comparison: In multiscreen, the cable industry has reached a transformative moment at which in the very nature of what a cable operator is and what it does can change. 3D, while undeniably cool, is just another programming option.

So it is easy to see why 3D hasn't exploded. NPD Group's DisplaySearch reports that 3D is experiencing some success -- but not in North America. This quote is from the press release announcing the study:


"We were surprised to find that 3D appears to be a far more popular feature in China than North America, and the penetration rate was two times higher in the last quarter," said Paul Gray, director of TV electronics research, NPD DisplaySearch. "Our report also indicates that North American and Japanese 3D penetration is lower than the Middle East."


It's unfair to call 3D a failure, however. The basic value proposition -- that 3D is a very exciting and entertaining way to watch video that brings a lot to the party, especially if used correctly -- is still unchanged.

And the cable industry and others in the consumer electronics and telecommunications sectors haven't abandoned 3D. CableLabs is working on specs to cut the amount of bandwidth necessary to present 3D images. LG is including the technology in the gigantic 84-inch full bells-and-whistles Ultra Definition 3D TV that it is introducing at CES. Stream TV Networks also will use CES to unveil Ultra-D, which presents 3D programming without glasses. 3D programming -- including this year's Rose Bowl -- continues to appear.

So 3D has a future, but one that is less expansive than what originally was forecast. The good news is that two trends -- reduction of bandwidth requirements and the ability to chuck away the goofy glasses -- suggest that a rally indeed is possible.

Carl Weinschenk is the Senior Editor of Broadband Technology Report. He can be reached at carl@broadbandtechreport.com.