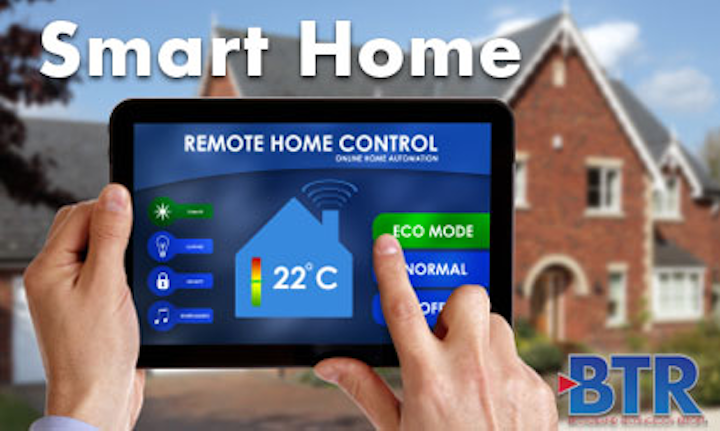 Around the holidays, home is where the heart is, but it also is a hotbed for smart technologies. Will Santa bring services and devices this year? Will the operators be ready? Let's take a look at what has been happening this fall, leading up to the Christmas rush.
Charter Communications (NASDAQ:CHTR) adopted OpenSync, an open-source initiative intended to enable the curation, delivery and support of services, and management of devices throughout the smart home. As applied by Charter, OpenSync powers Spectrum's Advanced In-Home WiFi service.
Specifically, OpenSync is a cloud technology that is portable across various router operating systems. It is designed to enable third-party smart home services to be deployed across customer premises equipment (CPE) from multiple vendors through a common software framework. Charter is porting OpenSync to its latest WiFi router platforms and is committed to continuous upgrades of the software to deploy and support third party applications, including whole-home WiFi, AI-driven security, parental/guest controls and others.
South Central Texas communications company GVTC has partnered with Calix on a managed home WiFi service. The service is designed to be WiFi 6 capable and is built on the Calix GigaSpire BLAST. The service is intended to provide greater coverage across the entire home, faster speeds, and the ability to connect more devices.
Grande Communications and RCN are introducing four Sonos whole-home audio packages, now available as an add-on service for customers in all of their residential markets.
The new packages include Sonos Beam and Sonos One, wireless smart speakers that provide sound with built-in voice control, accessible through the MSOs' high-speed Internet service. Beam is a smart speaker for the TV designed for immersive sound. Sonos One is a smaller smart speaker designed for any space including kitchen counters, bathrooms and shelves.
The analysts have been busy, too, making predictions about what we can expect.
According to Parks Associates, 23% of U.S. broadband households are likely to buy a smart thermostat in 2019, which suggests that purchase intentions remain strong although many households still consider the smart home product too expensive.
Parks Associates research indicates that consumers bought roughly 5.8 million smart thermostats in 2018, generating $843 million in revenues. For future purchases, voice control and compatibility with smart speakers are important selling factors, Parks believes. Among households planning to buy a smart thermostat that also own a smart speaker, more than 70% of those surveyed consider it important that the smart thermostat they buy be compatible with their smart speaker.
According to an EY study, while 54% of consumers say the Internet is integral to their social lives, 45% actively seek time away from their smartphones and other Internet-enabled devices - rising to 53% among consumers aged 25-34. The study covered France, the Netherlands, the UK and the United States.
The survey indicates that take-up rates of smart home products and services look favorable - with smart utilities seeing the best five-year adoption outlook - but a surge in connectivity now threatens to undermine consumer trust. Most respondents (72% across all markets) said they are cautious about disclosing personal data, while 41% in both the United States and UK said they don't believe their data can ever be fully secure.
And speaking of control and security, SAM Seamless Network has announced a container-enabled security layer to its gateway platform in conjunction with Heights Telecom, provider of routers that support container-based services. The partnership is intended to give ISPs and service providers control and management of security, parental control and network management applications via their existing infrastructure.
Heights Telecom has integrated with SAM's platform in more than 350,000 gateways.