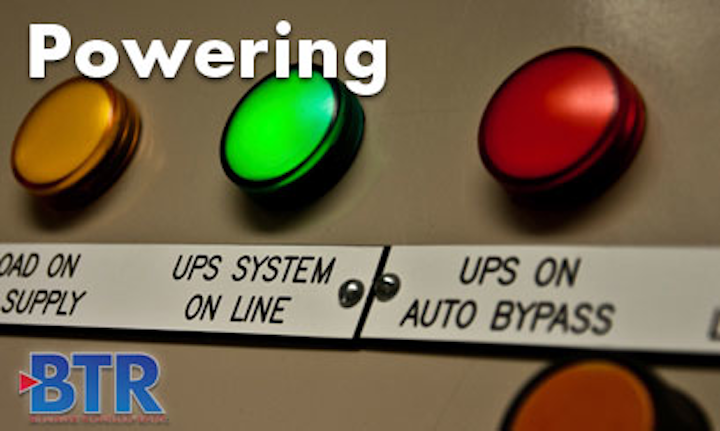 At SCTE/ISBE Cable-Tec Expo in New Orleans, Lindsay Broadband will be launching new lines of network UPS and customer premises UPS devices. The backup power solutions are intended to keep customers connected during power outages.
Lindsay's LBUPS-900/1350 standby power supplies are designed to provide backup power for cable networks in outdoor powering applications. They are available in 900 or 1,350 W with line-interactive ferroresonant technology and microprocessor controlled regulated quasi-square wave output, and feature a 3.2-inch color touch screen display. Features include a battery management system with temperature compensation, input, output and short circuit protection, front panel connections, hot-swappable inverter modules, and field-selectable output voltage. Optional DOCSIS/EuroDOCSIS embedded status monitoring is available along with enclosures for pole- or wall-mount installations.
Lindsay's LBP-UPS-F devices are 12 VDC UPS solutions designed to provide backup power for the customer premises. They are available in 8- or 24-hour backup offerings and utilize lithium-ion battery technology. They can be used to back up 12 VDC devices such as routers, wireless routers, modems, cameras, RFoG nodes, PON ONTs, and access points. They feature microprocessor function control, battery charge and safety management, zero transfer time output, surge protection, over voltage, overload and short circuit protection, LED status indicators, auto-start and manual on/off switch, "last gasp" 8- and 30-minute run times respectively, and telemetry.