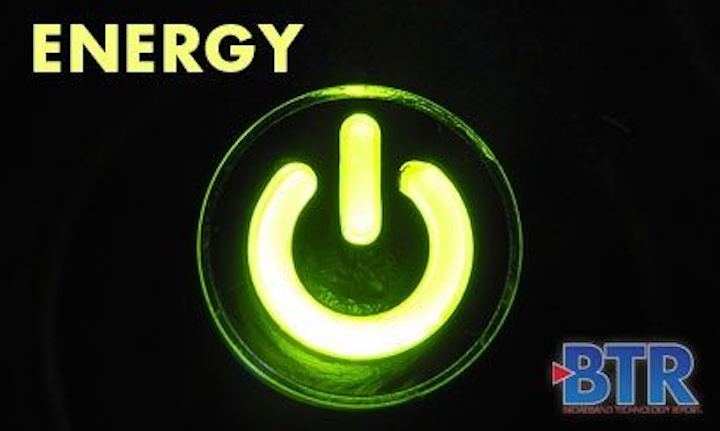 According to the NCTA, consumers saved approximately $1.6 billion in energy costs in 2018 as a result of the voluntary set-top box energy conservation agreement among pay TV providers, manufacturers, energy efficiency advocates and the Consumer Technology Association and the NCTA. A report by independent auditor D+R International found that the Voluntary Agreement has reduced the national set-top box annual energy consumption by 39% over six years, yielding cumulative savings of more than $5 billion in electricity costs and avoiding 28.6 million metric tons of CO2 emissions. The energy saved during the six-year period is enough to power all homes in the state of Pennsylvania with electricity for one year.
Noah Horowitz, senior scientist at the Natural Resources Defense Council, said: "The voluntary agreement accelerated a nationwide shift to more energy efficient set top boxes, and consumers and the environment are seeing big benefits - $5 billion in utility bill savings so far and millions of tons of avoided pollution. With the increasing shift toward apps for streaming, the savings will grow even more because many consumers will no longer need a set-top box to watch their shows."
The report indicates that 97.8% of service providers' set-top box purchases in 2018 met the agreement's "Tier 2" levels that became applicable in 2017, exceeding each party's commitment to have 90% of its purchases met those levels. Additionally, 78% of the signatories' 2018 purchases have already met "Tier 3" levels scheduled to take effect in 2020, two years ahead of schedule. The report also indicates that the procurement of energy-efficient set-top boxes under the Voluntary Agreement has resulted in a decrease in average energy consumption by the major types of set-top boxes. In particular, the new-unit average power usage of the most energy-intensive type of set-top box, the digital video recorder (DVR), has fallen by 48% since 2012.
D+R also reported that the signatories purchased only half as many new set-top boxes in 2018 compared to 2014. The decline is likely attributable to a mix of factors, including subscriber losses and the increasing prevalence and use of options for customers to watch their programming using apps rather than through an operator-supplied set-top box. According to the report, consumers used more than 36 million customer-owned devices such as smart TVs, smartphones, tablets, personal computers, and streaming devices such as Apple TV, Roku, Google Chromecast and Amazon Fire to access the providers' video services via apps in 2018, up by 33% from 2017.
D+R compiled its findings by reviewing data on every 2018 new set-top box purchase by pay TV providers serving 94% of the U.S. market. The results were confirmed by third-party lab verification of randomly selected set-top box models from each service provider and an audit by D+R of one randomly selected service provider.
The Voluntary Agreement was signed in 2012 with the goal of increasing the energy efficiency of set-top boxes while continuing to innovate and introduce new features. Signatories include AT&T/DIRECTV, Comcast, Charter, DISH, Verizon, Altice, Cox, Frontier, CenturyLink, ARRIS, Technicolor, the Natural Resources Defense Council, and the American Council for an Energy-Efficient Economy. CableLabs also played a leading role in researching and developing energy efficiency strategies and in supporting the ongoing implementation of the Voluntary Agreement.