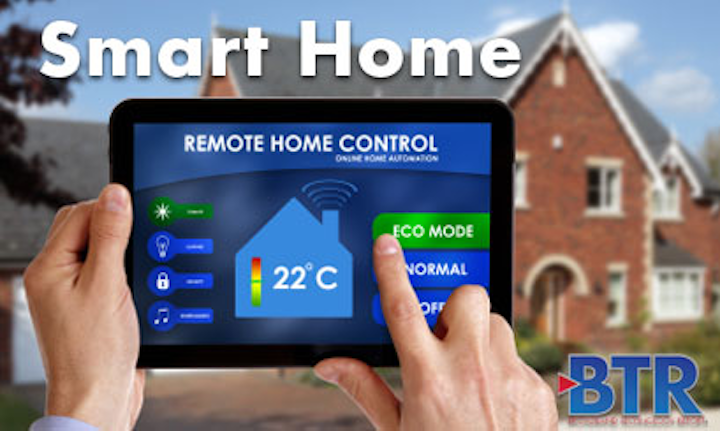 Altice USA (NYSE:ATUS) has unveiled Altice Amplify, a smart home speaker and overall audio system. The sound system features Devialet's patented sound technologies to support audio for watching movies, listening to playlists, or other activities that benefit from quality sound. Altice Amplify also includes Amazon Alexa Built-In for voice control of smart devices, music playback, and other features.
Altice Amplify is designed to be compatible with all TV systems and to offer hands-free voice control of the Altice One entertainment and connectivity platform.
"Altice Amplify brings audio back to the forefront of consumers' living rooms, taking entertainment to new auditory heights with unparalleled sound while providing simple and seamless control of the connected home," said Hakim Boubazine, co-president and chief operating officer, Altice USA. "Altice Amplify is the next step on our mission to provide consumers with powerful new technologies and experiences that bring their homes to life. Whether it's streaming music, watching a favorite show or movie, or controlling the smart home, Altice Amplify gives consumers ultimate control over their entertainment and smart home needs."
"We are very proud to be partnering with Altice USA, in our first U.S. partnership, to help unleash full emotional impact through the powerful, immersive sound in Altice Amplify," said Franck Lebouchard, chief executive officer, Devialet. "At Devialet, we aspire to deliver captivating experiences through revolutionary acoustics and bring them to the widest number of people possible. Working closely with like-minded companies who seek to challenge the status quo is a key part of this vision, and we have found that in Altice USA."
Altice Amplify is slated to be available for purchase later this year on Amazon.com and in Altice's Optimum and Suddenlink retail stores. Pricing will be $399 for Optimum and Suddenlink customers and $499 for noncustomers. In addition, the company plans to make Altice Amplify available to Altice One customers for $10 per month.