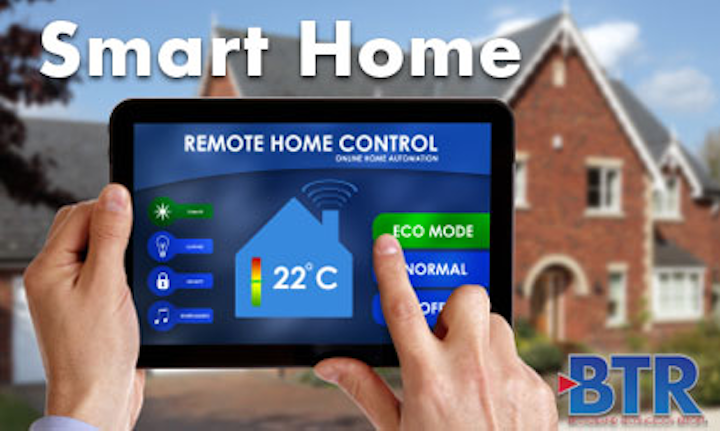 Armstrong is launching Zoom Powered by Plume, a new smart home services bundle designed to improve broadband coverage and speeds and help personalize and secure the home network. Powered by cloud-based artificial intelligence (AI), Zoom Powered by Plume is an integrated solution controlled from the Plume app.
The new service provides custom guest access, parental controls, and AI security. Plume works alongside Armstrong's existing broadband connection.
"Armstrong is happy to bring our subscribers the next level of speed, personalization, security and control by teaming up with Plume," said Jeff Ross, president of Armstrong. "As leaders in this space, we know that the modern smart home requires a personalized approach tailored to each person, home and device. Zoom Powered by Plume does just that."
Features of the service include:
Plume Adaptive WiFi, which monitors, adjusts and optimizes the home network
HomePass, which lets members control guest and child access to the network, set up profiles, and pause the Internet
AI Security to detect and block potential security threats, customize content access, and block unwanted ads
Tri-band SuperPods that plug directly into wall sockets to ensure reliable coverage
The Plume app, which provides control of all of the home services
"Plume is proud to help Armstrong deliver an unparalleled Internet experience through reliable whole-home WiFi, personalized parental controls, guest access, and tightly secured devices," said Tyson Marian, chief commercial officer at Plume. "Zoom Powered by Plume introduces a powerful solution for the ever-changing smart home."
Zoom Powered by Plume will now be part of the standard offering for new customers. It includes two SuperPods with add-on pods available for an additional fee.
Armstrong operates in Pennsylvania, Ohio, New York, Maryland, West Virginia and Kentucky.