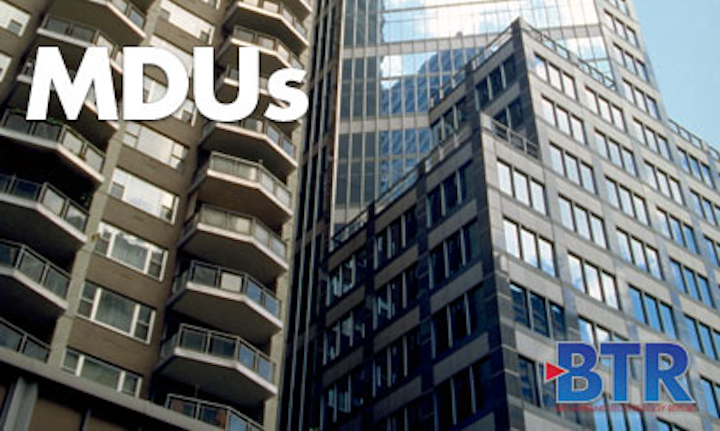 Comcast's (NASDAQ:CMCSA) Xfinity Communities and Kass Management, a commercial property and condominium association based in Chicago, have deployed Xfinity's Smart Communities platform at two rental properties in the city. Fifty units now have smart devices like smart thermostats and smart lighting. Residents can control these using an app when they are at home or away. Combined with Xfinity's Internet service, the potential is there for property managers to expand on the smart features to include security cameras and smart locks.
"Creating smart communities by integrating smart home technology into our properties makes life easier and more convenient for residents and may even help them have more control over their utility usage," said Mark Durakovic, principal, Kass Management Services. "In a competitive rental market like Chicago's, smart features help to differentiate properties, add value and attract residents."
"We're excited to partner with Kass to launch Smart Communities in the Chicago market," said Chris Smith, Comcast's regional vice president of marketing and sales. "Home automation is a burgeoning market, and we're thrilled to bring it to Chicago area apartment dwellers. Tenants are going to appreciate the control they have over their units, and property managers are going to appreciate the convenience and control this technology will give them over their properties."
Property managers can control the entire platform via Xfinity Communities' Smart Communities Portal, which gives them the ability to manage automation technology in their properties' administrative and public areas. For example, the system can help reduce energy use by controlling temperatures in vacant units and common areas. This simplifies the workflow and replaces the manual walk-throughs that property managers usually have to do to ensure lights are off and doors are locked, for example. In addition, when a unit is rented, property managers can prep it and turn over control of the smart devices to the new tenant via the portal. But when the lease is signed and a resident moves in, the manager turns over all the functionality and walls off the access so the resident has complete control over all the functionalities. The only exception is smart locks, which like a standard physical key, allow the property staff with proper permissions to access the apartment for maintenance, said Adrian Adriano, VP strategic initiatives, Xfinity Communities.
Xfinities works with properties like those owned by Kass to supply the services.  They cannot directly charge residents a smart apartment fee; it is up to property managers to price the value of these functionalities into their rents as they see fit, Adriano said. "The Xfinity Smart Communities platform is offered as an amenity to residents …. As part of their package, residents are provided control over certain smart devices in their units …. Residents simply download the Xfinity Communities app on their mobile device where they can easily control devices remotely," Adriano said.
The property owners purchase and install the smart devices initially, but residents are responsible for minimal upkeep such as replacing a lightbulb, reporting technical glitches and scheduling maintenance if needed.
"The Xfinity Communities team will work closely with property owners and managers to create a customized service plan from the start of the engagement through residents' move-in and use. The only requirement from a technology perspective is that properties must offer community-wide Internet services on which these devices will operate. From there, Xfinity Communities representatives will work with owners to design the right network, identify the needed equipment and, through its distributor network and Xfinity Home partnership, assist with bulk discounts on various devices. Then Xfinity Communities helps with the install process and full education of property managers and residents at any time," Adriano said.