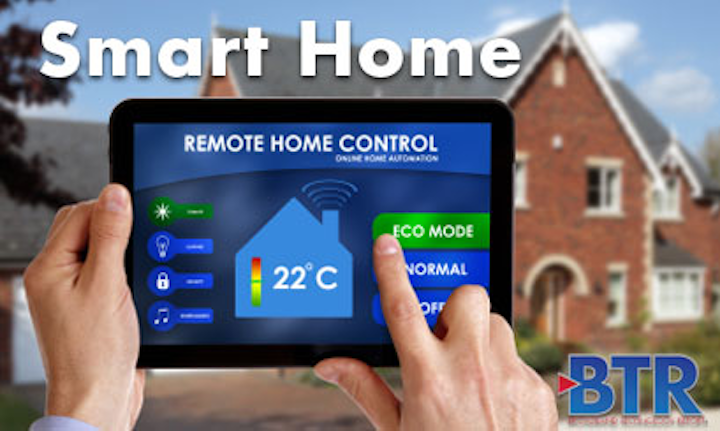 ATC Communications has implemented the ADTRAN (NASDAQ:ADTN) SmartRG smart home network management solution on its broadband network. ATC is a family-owned rural local exchange carrier (RLEC) in central Nebraska delivering phone, Internet and cable TV service to homes and businesses.
ATC is implementing the full SmartRG suite of software, including SmartRG Device Manager and SmartRG Smart Analytics.
"We've been working with ADTRAN for nearly 20 years. ADTRAN SmartRG enables us to provide a robust broadband solution with superior support, including our new managed home WiFi offering," ATC General Manager John E. Koller said. "Our customers' home network is really just an extension of our network. We can see greater detail in the network to help us deliver and improve customer service while simplifying end-user management. The customer also has access to tools to diagnose issues on their own without having to make a help desk call, giving them greater control over their home network."
The deployment includes an in-cloud connected managed home WiFi solution with auto provision, zero turnup time and simplified management. A SmartRG dashboard allows the customer to monitor WiFi throughout the home and see how reliable it is, enabling the customer to monitor coverage and to discover which devices are consuming the most bandwidth.
"With SmartRG, ADTRAN now has an outstanding end-to-end connected home solution extending into the customer premise," ADTRAN Western Sales Director for SmartRG Mei Wu-Fergus said. "The combination of analytics and troubleshooting features enables network operators to reduce the amount of time to resolve issues and start to eliminate truck rolls. Customer self-care enabled by SmartRG is also key, with the current generation of users wanting to resolve problems on their own rather than being dependent upon a help desk."
SmartRG Device Manager is a TR-069 ACS management platform utilizing a secure cloud-based deployment designed to be repeatable and portable regardless of a broadband operator's geographic location or CPE management requirements. SmartRG Home Analytics are designed to provide real-time and historical analysis of home network connectivity issues, with data collected in real time directly from customer premises equipment (CPE) and organized in the cloud. Using patented data collecting and streaming techniques, SmartRG delivers visibility and analysis to service providers on common WiFi and bandwidth-related issues, security vulnerabilities, as well as market trends across the subscriber base.