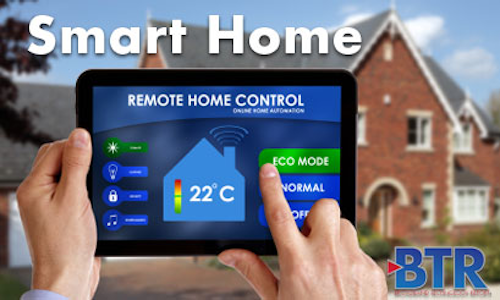 At ANGA COM 2019 in Cologne, Germany, Luster Teraband will debut a home networking adapter based on the MoCA Home 2.5 standard. The adapter is designed to provide 2.5 Gbps actual data rates and is part of the company's HomeTRAN product family.
The HomeTRAN 2.5 adapter (HME5000) is intended as a backbone for a MoCA + WiFi network and uses the existing coaxial cabling in the home to address dead zones or slow performance areas in the home network, such as WiFi signal attenuation/loss through thick walls.
The MoCA Home standard is multipoint-to-multipoint, meaning any device can communicate with any other device, including laptops, gaming consoles, modems, routers and smart TVs.
The HomeTRAN adapter is designed for average latency of 5 ms and typical latency of 3 ms. The frequency range is between 1,125-1,675 MHz, and channels can be selected based on network requirements. HomeTRAN 2.5 is backward interoperable with MoCA Home 1.1 and 2.0.
"HomeTRAN 2.5 uses the most advanced MoCA technology, which will support all multimedia and smart home services," said Dr. Zongliang Wu, Luster CTO and co-inventor of MoCA technology.
"Our MoCA+WiFi home networking solution gives consumers the robustness, reliability and privacy required for applications such as 4K streaming and security monitoring and makes it possible to connect many more devices to a home network without impacting performance," said Vincent Wang, general manager at Luster Teraband.