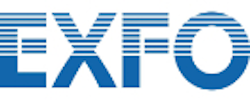 This webcast was originally aired on May 29, 2019
and is now available for on demand viewing. 
---
A certificate of attendance will be offered.
---
Event Description:
I'm 33, I grew up listening to three TV channels.
I've never owned a TV nor paid for CATV.  Today, I mostly enjoy my entertainment through Netflix, Spotify, Facebook or YouTube.  Through technology, our society fundamentally changed how it consumed media altogether. What will our media consumption look like in 20 years? The networks are already moving forward.
This 4-part series looks at the context in which multiple-system operators (MSOs) are evolving and explores paths where disruptive innovation is crafting new solutions. Jointly developed with industry thought leaders, EXFO's educational series aims to share expertise and business insights.
Before delving into network technology, it is crucial to understand the nervous system of the MSO world: subscribers. More than ever, the subscriber is King or Queen.
This installment looks at the greatest threat to MSOs: the OTT content provider.
Today more than 50% of Americans use OTT services. Millennials like me consume twice as much OTT content than live TV. We spend more time on our phone than we sleep!
In 2019, we will become the largest living adult generation, with a whopping 1.4 trillion annual buying power. 
Takeaways:
How the generational shift affects how people consume media
The state of the USA Subscribers War, in numbers
How next-gen tech will change content delivery in the future
How consumer analytics bring subscriber intelligence and Quality of Experience to the highest level
Webinar Part 2, 3 and 4 will dissect, from an MSO network perspective, all the technological challenges involved in the delivery of content and solutions paths. Part 2 will showcase how the MSO can leverage their existing infrastructures and make a perfectly timed transition to an all fiber configuration. Part 3 will investigate how edge computing creates new revenue streams for business services. Part 4 takes a closer look how MSOs can benefit from 5G.
---
Presented by:
Geoffroy Dussault
Marketing Manager – T&M Physical Layer
EXFO
Geoffroy brings a fresh perspective to the telecommunication industry. A graduate of mechanical engineering, he joined the EXFO team in early 2019. He has embarked on a mission to challenge the status quo, provoke insightful reflections and embrace a culture of innovation. Coming from a product line management background, his extensive connection with the end user brings customers to the forefront of the technological conversation.
Olivier Tremblay-Lavoie
Team Manager - Portfolio Marketing
EXFO
Olivier is Portfolio Marketing Leader at EXFO, where he's been helping spearhead go-to-market strategies for EXFO test and measurement solutions portfolio since 2011. He has over 17 years' experience in the telecom industry, including experience at Bell, a leading Canadian operator, where he helped launch the company's first IPTV and fiber-to-the-home residential services. Olivier brings considerable expertise in high-tech product marketing and sales channel management and a unique grasp of today's market trends, technologies and test applications in the field of fiber optic deployment.
Olivier's passion for understanding EXFO's customers, their reality and the critical challenges they face gives him a real edge when it comes to leveraging EXFO's intelligent, automated solutions to meet their needs and communicating the company's unique value proposition. 
Wesley Hicks
Sr. Product Manager, Service Assurance
EXFO

Wesley Hicks is Senior Product Manager for video assurance at EXFO and has more than 25 years of experience in the telecommunications industry.  During this time, he has held numerous roles, with both equipment manufacturers and service providers, in software engineering, product development, product management, and business development.  With a background in fixed and wireless network topologies for voice, data, and video delivery, Wesley has focused on a variety of video technologies over the past 10 years as video has become one of the most pervasive methods of communication in the 21st century.  Within the video domain Wesley drives product strategy for the EXFO video assurance to help service providers around the globe to ensure that their services meet carrier grade requirements and deliver the best possible Quality of Experience for their subscribers.
Andy Johnston
Senior Consultant
Paywizard
Andy has spent 20 years building and managing software releases. In this time working with two software start-ups that made successful exits and helping to start and grow a separate digital services business to £3.5m turnover. He knows it takes determination and clear focus to get a product from a vision to a successful launch. He engages and provides the energy required especially in the final push for quality and success. With a technical background and up-to-date knowledge married with commercial pragmatism. he's been able to help launch multiple B2B and consumer platforms with companies like GSK, Vodafone and iBahn.



---

Watch on any mobile device – phone or tablet - or listen while you drive to work!




---

Sponsored by:





Register/View