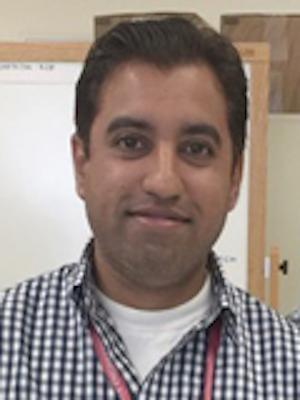 Lead Lab Services Engineer
Ritesh is a senior wireless test engineer at Kyrio. He is responsible for leading and performing wireless testing services which offer clients a wide range of solutions that support the entire Wi-Fi ecosystem and manage the connections between roaming partners.
Prior to working at Kyrio, Ritesh spent a decade with Qualcomm at the forefront of all wireless technologies such as MediaFLO, LTE, MuLTEFire and 5G NRSS. He worked on the commercialization of features like voice over LTE and carrier aggregation for the top tier North American and Asian telecom operators. He also contributed to the launch of the first LTE network in India while working with the global telecommunications services company, Bharti Airtel.
Ritesh has led venue and Super Bowl stadium optimization projects at Levi's Stadium (Santa Clara, CA), University of Phoenix (Glendale, AZ) and MetLife (East Rutherford, NJ). The projects ensured that the fan experience was enhanced with seamless connectivity and content interaction during the full football season leading up to and including the Super Bowl so fans would never miss a minute of gameplay wherever they were in the stadium.
Ritesh holds a master of science degree in electrical engineering from Virginia Tech. He is the proud father of two beautiful girls, and as a new resident in Colorado he enjoys spending time with them to explore the amazing outdoor activities offered by the state.