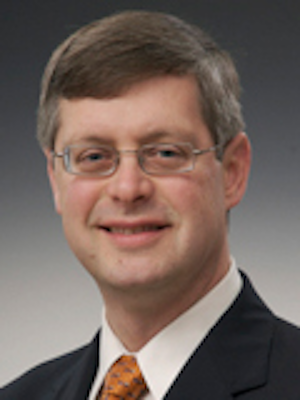 Senior Director, Service Provider Solutions, HFC-FTTx
Mark Alrutz, Senior Director, Service Provider Solutions, began working for CommScope in 1991 as an optical measurements engineer after starting his career working at Siecor (today's Corning Cable Systems), and Ensign-Bickford Optics (today's OFS BrightWave). At CommScope, he was named Quality Assurance and Product Engineering Manager in 1994 and Coax Product Manager in 1996. He was promoted to Director, Global Technical Services in 1997, and his present position in 2015.

Mark received his Bachelor of Electrical Engineering and Master's of Science in Management degrees from Georgia Tech. He has been an active SCTE and SCTE Standards member since 1996, and currently participates in the SCTE 2020 program. Mark holds several US Patents and has been published in various industry trade magazines.