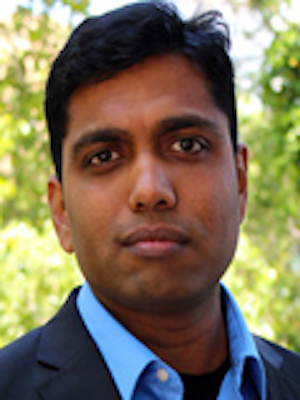 Marketing and Business Development
Lakshmana heads ActiveVideo's global product marketing and business development activities. He applies his extensive background in the content distribution and consumer experience domains to help service providers, content owners and technology partners bridge the chasm between online and pay-TV content ecosystems. His current focus is on driving adoption of ActiveVideo CloudTV by forging channel partnerships and incubating next generation product opportunities.
Lakshmana came to ActiveVideo from TiVo, where he was instrumental in leading the company's whole home product strategy. He played a key role in TiVo's entry into partner devices, opened new markets by launching innovative product line extensions and brought sustainable value by striking strategic alliances with global partners. Previously, during eight years with Sony, he drove next-generation content distribution projects for the Sony PlayStation Network, managed R&D teams on three continents and helped to develop the first open-standards Digital Rights Management technology.
Lakshmana holds an MBA from Northwestern University's Kellogg School of Management, an M.S. in Computer Science from Oklahoma State University and a Bachelor of Mechanical Engineering from Andhra University.