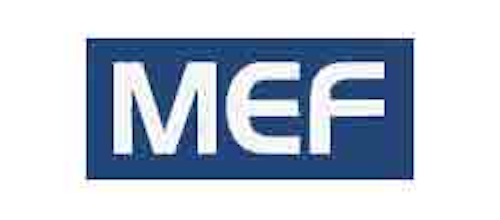 The Metro Ethernet Forum (MEF) announced the results of its 2018-2019 board of directors elections at the MEF Annual Members Meeting in Nashville.
"MEF is pleased to welcome such a powerful group of world-class executives and creative minds to the MEF board. They represent many of the industry's most prominent business, technology, and thought leaders," said Chen. "They will bring unique insights and capabilities to advance our mission - accelerate worldwide adoption of assured services across automated networks with MEF 3.0."
The new board includes:
Nan Chen, Executive Vice Chairman, CENX
Frederick Chui, Senior Vice President, Global Data Sales and Presales, PCCW Global
Shawn Hakl, Senior Vice President Business Products, Verizon
Aamir Hussain, Executive Vice President and Chief Technology Officer, CenturyLink
Scott Mansfield, Standardization Researcher, Networks, Ericsson
Kevin O'Toole, Senior Vice President, Product Management, Comcast Business
Roman Pacewicz, Chief Product Officer, AT&T Business
Ralph Santitoro, Head of SDN/NFV/SD-WAN Services, Fujitsu Network Communications
Michael Strople, President Allstream, Managing Director - Canada, Zayo Group
Mirko Voltolini, Global Head of Network on Demand, Colt Technology Services
Rami Yaron, Senior Director SDN/NFV Solutions, NEC/Netcracker
Jean-Claude Geha, SVP of International Services and Technology, Deutsche Telekom (Advisory Director)
MEF officers include:
Nan Chen, president
Mike Strople, chairman
Shawn Hakl, treasurer
Scott Mansfield, secretary
Kevin Vachon, chief operating officer
Pascal Menezes, chief technology officer
Dan Pitt, senior vice president
The new board will continue to focus on expanding MEF's ecosystem of service providers, technology vendors, and other companies that are committed to building a global ecosystem of automated networks that power MEF 3.0 services. Together with the broader MEF community, the board is focused on enabling services that provide an on-demand, cloud-centric experience with user- and application-directed control over network resources and service capabilities.