Cox to showcase biz continuity, sustainability at Expo
At the SCTE/ISBE Cable-Tec Expo 2018 in Atlanta, Cox Communications will highlight two key elements of the cable telecommunications ...
Oct 22nd, 2018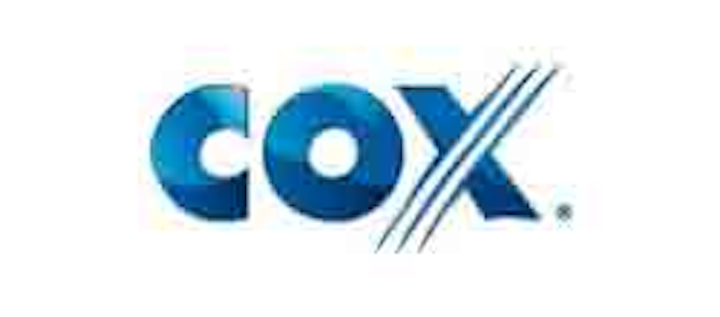 At the SCTE/ISBE Cable-Tec Expo 2018 in Atlanta, Cox Communications will highlight two key elements of the cable telecommunications power equation - continuity of service delivery and environmental stewardship.
The Cox Business Continuity Pavilion and the Cox Sustainability Pavilion will feature exhibits of products, equipment and solutions designed to minimize downtime, optimize responsiveness in emergency situations and reduce Cox's environmental footprint. In addition, a Disaster Recovery session featuring lessons learned from real-life examples will be presented by industry executives and the Department of Homeland Security.
Elements of the theme include:
Cox Business Continuity Pavilion - Adjacent to the main entrance to the show floor, the pavilion will show how operators can respond quickly to crises. The pavilion will include a Cox community charging trailer that can serve as a hub of information, WiFi services and battery charging; a Cox boat of the type that played a key role following Hurricane Harvey last year; a Codan HF-Mobile Interop Platform that provides command, control and communications capabilities in extreme situations; Alpha Technologies' first responders solution that converts from a shipping crate environment to a fully functional, Sesame Solar-powered field headquarters; and the SCTE/ISBE SHARES HF Radio solution, a communication of last resort that enables coordination between the SCTE/ISBE and Department of Homeland Security-related entities.
Cox Sustainability Pavilion - Configured to show how a sustainable approach to broadband telecommunications can benefit both the industry and the community at large, the pavilion will show how Cox and its Cox Conserves program are engaging with vendors, potential vendors, partners and peers to develop environmentally friendly tools and solutions such as next-generation bucket trucks that feature multiple efficiencies, bio-diesel capabilities and other improvements to reduce carbon footprints; improvement in cooling capabilities for smaller critical facilities; and improvements in coaxial cable recycling, fiber deployment and sustainable sourcing.
"Business Continuity: Reflecting on Natural Disaster Responses" - This session on Oct. 24 will feature an MSO's-eye view of hurricane and wildfire preparedness, response and recovery, the importance of working closely with power providers and offices of emergency management throughout the process, and a review of the DHS After Action Report from the 2017 hurricane season.
In addition to the Cox pavilions and the business continuity discussion, the SCTE/ISBE also will focus on ideas for aligning power consumption with consumer usage of cable services. The Energy 2020 Adaptive Power Challenge will showcase ideas from six finalists in a competition intended to create breakthrough ideas in energy management. Two winners will receive $10,000 each and the opportunity to review their solutions with major cable operators.