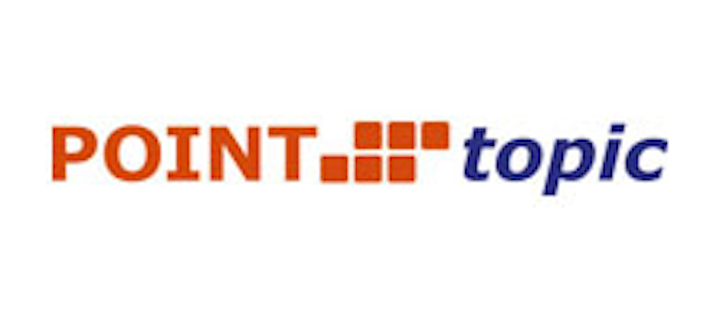 According to Point Topic, there are now more than 1 billion fixed broadband subscribers worldwide. The announcement was made at Broadband World Forum 2018. Point Topic's World Broadband Statistics Q2 2018 report indicates the number of fixed broadband subscribers grew by 2.5% from Q1 2018, the highest growth in the last six quarters.
"This is a truly outstanding achievement, led by the communications industry, that has resulted in a major leap forward for humankind," said Broadband Forum CEO Robin Mersh. "Broadband connectivity is a cornerstone of modern life, and a catalyst for innovation and progress globally - I am proud of the key role that the Broadband Forum has played in facilitating this accomplishment. For broadband service providers, a billion installations represent an enormous opportunity for building new value on top of this foundation with new cloud-based services, enhanced efficiencies driven by virtualization and artificial intelligence, and sensational new experiences.
"That said, passing this milestone also means that the industry is now chipping away at the remaining 1 billion+ potential subscribers in the world that have a thirst for broadband but have yet to be connected. This represents another area of huge potential opportunity and growth - both for operators seeking new markets, as well as for improvements to the quality of life of these potential subscribers."
Point Topic's Q2 2018 report indicates the majority of new subscribers are now coming from less developed regions and countries. However, according to the report, growth in ARPU is being seen in developed markets, driven by improved offerings and services supported by gigabit-capable broadband.
The research also indicates that around 80% of global connections are fiber-based - including fiber-to-the-home/business/cabinet connections - or cable-based, while ADSL connections are continuing to decline, having dropped 8% in the last year.
"There is no doubt that we have now hit 1 billion broadband subscribers, with the growth over 2018 being quite rapid," said Oliver Johnson, CEO, Point Topic. "In more saturated broadband markets, operators are focusing on upgrades to support gigabit broadband as they prepare to meet the requirements of new technologies such as IoT and the needs of more demanding consumers."