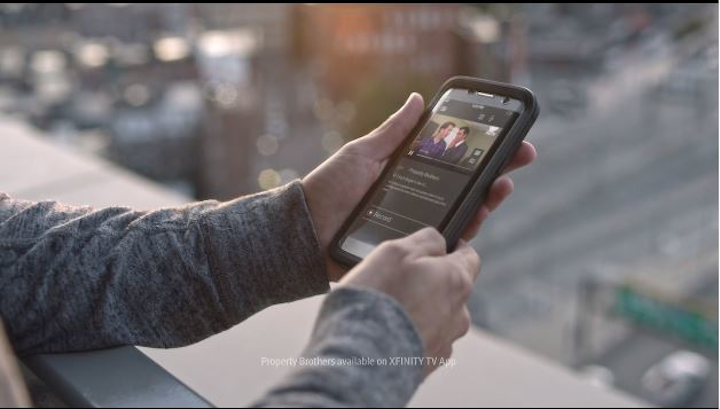 While cable operators devote a lot of time and resources to ensure a satisfactory WiFi experience for residential customers in their homes, such single-family units usually aren't the only locations they serve. Comcast's XFINITY Communities arm holds responsibility for the company's delivery of services to such markets as multiple-dwelling units (MDUs), university campuses, and healthcare facilities. These customer sites generally present a bit more complexity than your average home. Fortunately, say sources within XFINITY Communities, Comcast network planners have a variety of technology options at their disposal.
Pick and choose
Each property XFINITY Community serves presents its own requirements, depending upon the density of occupants and the types of service Comcast sells, say Mike Slovin, vice president of national field sales, and Mike Mancini, director of sales engineering. Broadly speaking, the company follows two main approaches: service provision directly to each tenant via gateways, and a managed service, often marketed as XFINITY Select WiFi, that provides property-wide coverage that tenants and visitors can access.
Comcast serves MDUs via both methods, the two Mikes say. The service capabilities can vary slightly depending upon whether the access is DOCSIS or PON based, but the first method sees each unit installed with at gateway with IEEE 802.3ac Wave 1 or 2 capabilities. Extension pods can provide mesh-based coverage to hard-to-reach areas. The selection of DOCSIS versus PON often comes down to what infrastructure is already in place; whether, in new-build scenarios, the property owner has a preference for fiber; and whether the service mix will require symmetrical capabilities DOCSIS 3.1 can't support currently.
A managed approach might be preferred if the tenant density is great enough to risk interference among multiple gateways or whether the property owner wants tenants to have "roaming" WiFi access. Here, XFINITY WiFi Select would make sense. "It's basically a property wide Wi-Fi service where we're purpose-building access points across the property," explains Slovin. "The residents get an authentication code and they're able to use WiFi throughout the property, whether they are in the hallway, the common area, their friend's unit, their unit. They are able to access the network much like they would in a hotel, for example."
The managed service benefits from a fiber-optic pipe to the property with a Metro Ethernet-based connection. The Metro Ethernet approach ensures the necessary capacity as well as manageability to whatever service-level agreement (SLA) the customer has purchased. Comcast typically will install an access point for each two units, Slovin and Mancini say.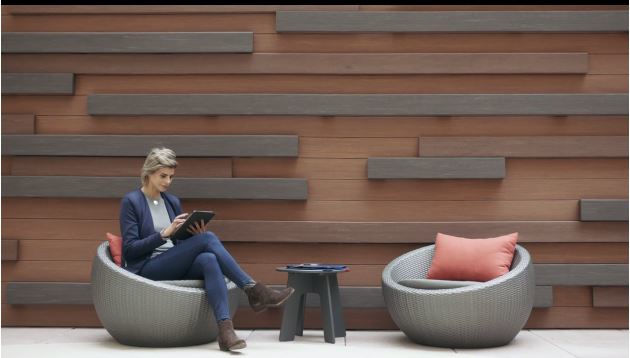 A managed service can enable MDU residents to access WiFi throughout the property. (Source: Comcast video)
For college campuses, Comcast supplies a customized managed service called XFINITY On Campus. In addition to Internet access, the service supplies a streaming-based video offering. The property-wide approach is significantly more efficient than providing individual services per dorm room, given the transitory nature of student housing, Mancini points out. The potentially large number of gateways in play if providing service on a per-unit basis also would heighten the risk of interference as well.
Healthcare facilities also benefit best from a managed services approach, the two sources agree. "We're finding healthcare is pretty interesting," Slovin comments. "It's the guests or visitors to the residents of those healthcare facilities that really are driving the demand for our largest healthcare customers to increase bandwidth. They're saying, hey, when we come visit, we actually like to get on the Wi-Fi network and be able to interact with friends and family, do business, etc. And that's driving a different guest experience roadmap for those healthcare providers and owners."
Slovin adds that Comcast's managed service is very cost-competitive when contrasted with a purpose-built WiFi network the healthcare facility owners might consider installing separately. The combination of DOCSIS 3.1 and the ability to use existing infrastructure makes a compelling business case, he states.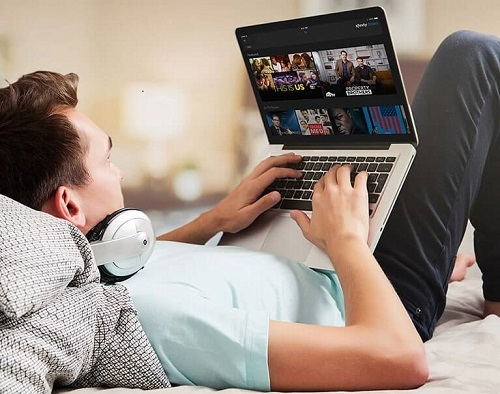 Comcast offers a managed service tailored to student housing. (Source: Comcast)
Additional services
With the network and plenty of bandwidth in place, Comcast is considering new capabilities that will either provide additional services or improve the delivery of existing offerings. "One product we're trying out is called Wi-Fi Ready, which is basically the gateway is already in every unit and you can activate right there on your phone to get service immediately versus waiting to get some of the equipment delivered or you pick it up or get it installed," describes Slovin.
Comcast also is experimenting with a smart home style app similar to the Works with XFINITY app available to single-family residents for control of smart devices. The difference, of course, is that in MDUs, the property owner owns the smart devices, not the resident. So the app trials are moving forward with the cooperation of the building owners. "We're trialing a smart home/smart community platform that basically provides that resident with a pre-enabled app that already has the devices in their unit loaded," Slovin says. "Phase II of those trials will be then the ability to bring your own device."
Property owners also could benefit from smart building apps. Slovin says Comcast is working on a management app for the property managers to enable them to control smart devices in vacant units. The ability to address the Internet of Things (IoT) via support for Bluetooth, Zigbee, and other IoT network protocols as in XFINITY Home also opens the door to additional services to building owners. "We're problem solving things like the boiler, things like power, things like security, access and things that property managers are more interested in, as well as being able to manage a unit with or without an individual tenant there," says Mancini. "So what we've done is we've taken our existing platform and now added an overlay for a complete management system that the property manager now has control of." The ability to integrate Comcast's machineQ IoT capabilities extends this capability to enable control of a wider range of smart devices, Mancini points out.
Along these lines, WiFi and the network that supports it will continue to be a cornerstone of services delivery, particularly alongside Comcast's network of hotspots, the sources indicate. The greater reliance on WiFi and the increasing number of services WiFi will enable should keep XFINITY Communities – and similar business units at other cable operators – busy for the foreseeable future.
Stephen Hardy is editorial director of Broadband Technology Report.